In America, to describe them, the most used phrase would be "deliciously chewy texture" while for us they are simply the soft double chocolate biscuits, creamy and perfect for holiday breakfasts and that everyone will love!
Very easy to do in 5 minutes they are ready and without dirtying anything: the ingredients are all put in a container!!!
Perfect cookies for Christmas: cruncy on the outside and then..melt in your mouth and everyone will like them; Santa Claus included!!!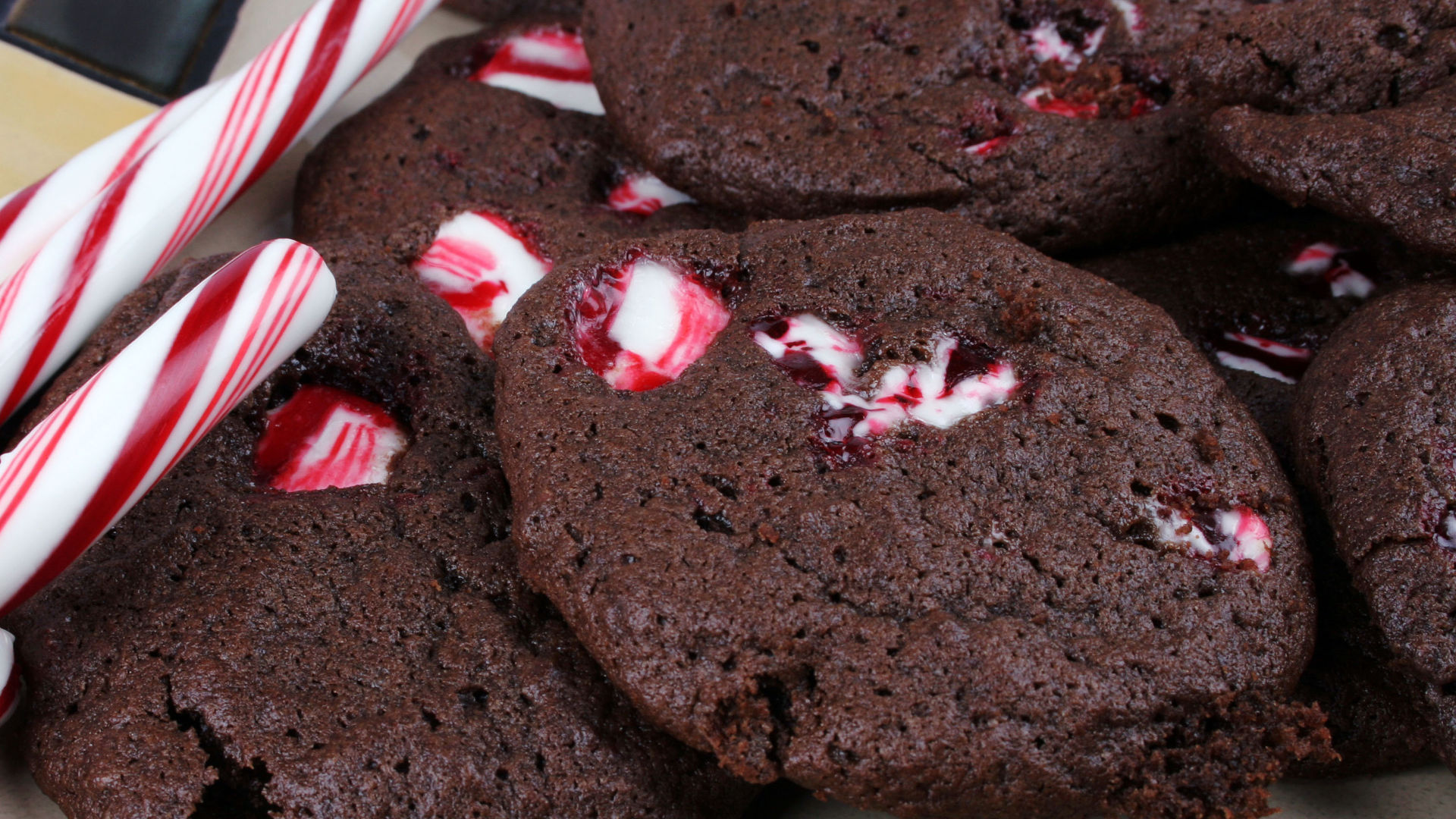 The peculiarity of these biscuits is that they are crumbly on the outside and very creamy on the inside: they should not therefore be cooked for too long so as not to lose this characteristic. It is also possible to add dried fruit or white chocolate chips to enrich the dough and 2-3 drops of peppermint essential oil for desserts to enhance the taste.
Try them now in this version with hazelnut oat flour and four chocolates
Ingredients for 13 cookies:
150g of hazelnut flavored oat flour (can be replaced with that of the Smile Crunch line)
30g of cocoa powder
1 teaspoon of baking soda (4g)
2-3 drops of peppermint essential oil for sweets (optional)
80g caramel (or classic) brown sugar
80g of soft ghee at temperature
1 large egg (59g)
100g of dark chocolate 90%
40g of chocolate chips
30g of candy canes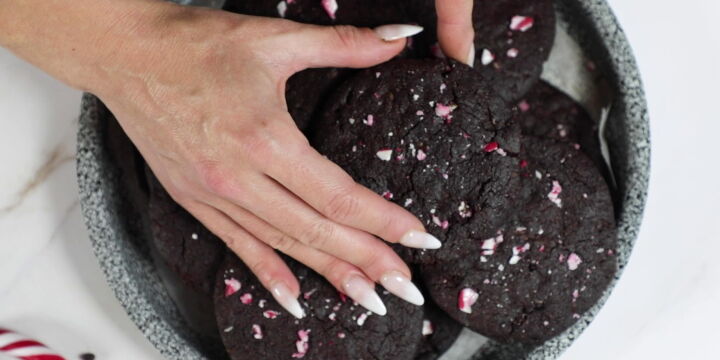 Method:
Before starting the preparation of the pastry, melt the dark chocolate in a bain-marie (or in the microwave) and set aside.
In a container, stir the ghee and brown sugar with a spoon, then add the egg and smooth everything out until you get a cream.
So let's combine the oat flour, baking soda, cocoa, melted dark chocolate and peppermint drops.
Shoot well.
Finally, add the chocolate chips and the flaked sugar canes, keeping some aside to dust the surface.
Form the dough and many balls weighing 40g each.
Put the cookies on a baking sheet lined with baking paper (well spaced as they will tend to widen during cooking)
Put in the fridge to rest while bring the oven temperature to 180° static.
Cook for 10-12 minutes.
When still hot, decorate the surface with the candy canes, which have been kept aside.
Let it cool completely.