Protein truffles are one of the best desserts to make with our favorite protein powders!
This quick and easy recipe is also vegan because we use pea protein, gluten-free, no cooking and no refined sugar. It's made with wholesome ingredients, including 100% Hazelnut Cream, IAFSTORE® Organic Spreadable Cream, Dark Chocolate and
Maple Syrup. Truffles are perfect to enjoy as a pre or post-workout snack!
Do we crave chocolate sweets but still want to keep our diet clean ? No problem.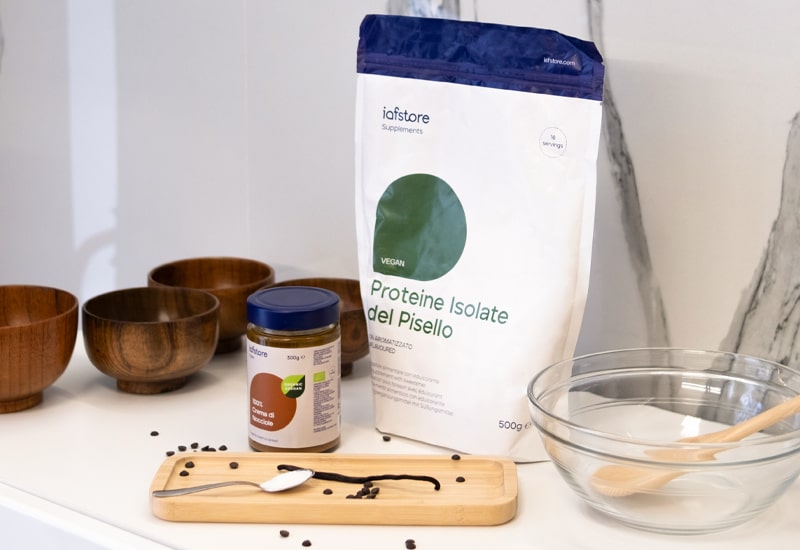 These protein truffles will be our salvation both for the high protein content and because they will be able to satisfy even the cravings of the sweet tooth.
This chocolate recipe takes less than 20 minutes to make. They're quick, easy, and made in one bowl—no need for a food processor or other complicated equipment.
Here are the pluses of this recipe:
Vegan, gluten-free, dairy-free and soy-free;
A high protein snack idea for kids and adults;
Prepared without dates and without food processor;
Low in carbohydrates;
Great for getting snacks to use as a pre-workout or post-workout snack.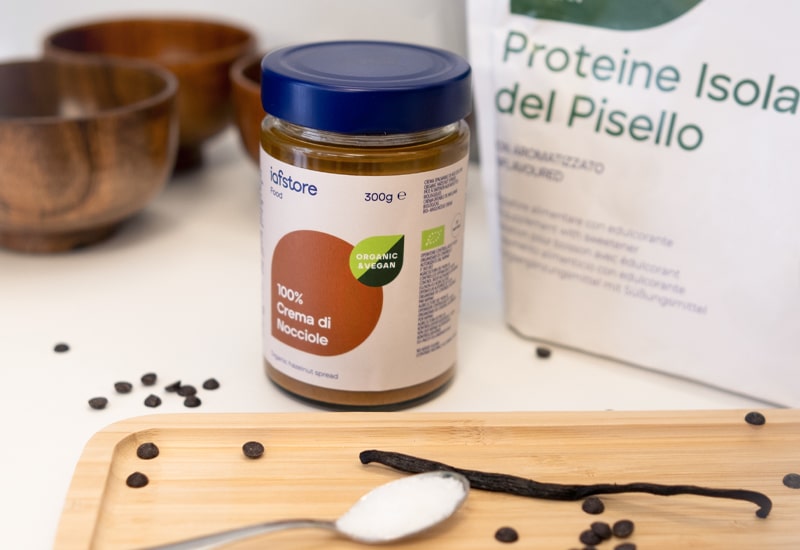 WHAT ARE VEGAN PROTEIN TRUFFLES MADE OF?
Protein Powder: Pea protein powder gives truffles a rich flavor making them full of protein. You can use any type of protein, vegetable or whey, from egg whites… you know, your favorite.
Nut Creamer : Use any type of creamy butter, such as peanut butter, almond
or cashew butter, pistachio, or hazelnut as I will in this concoction.
Dark Chocolate Chips : Truffles are dipped in melted chocolate chips. You can use
any type of chocolate, such as dark, semi-sweet, milk, or sugar-free.
Coconut oilWhile it's optional, the coconut oil helps thin out the
melted chocolate chips. This makes it easier to dip and then coat the truffles. It also softens the
chocolate coating. preventing it from breaking roughly when bitten.
Maple Syrup : Truffles are sweetened naturally with real maple syrup. Alternatively
, you can use honey or agave syrup.
Vanilla Extract : Vanilla adds a sweet flavor and aroma.
Salt : A pinch of salt enhances the other ingredients.
Below, I leave you the list of ingredients with also the quantities:
1 cup of protein powder
1 cup hazelnut cream (peanut cream or almond cream)
2-3 tablespoons of maple syrup
1 teaspoon of vanilla extract
1⁄4 teaspoon salt.
Per the lining:
1 cup of chocolate chips
2 teaspoons coconut oil (optional, to dilute the chocolate)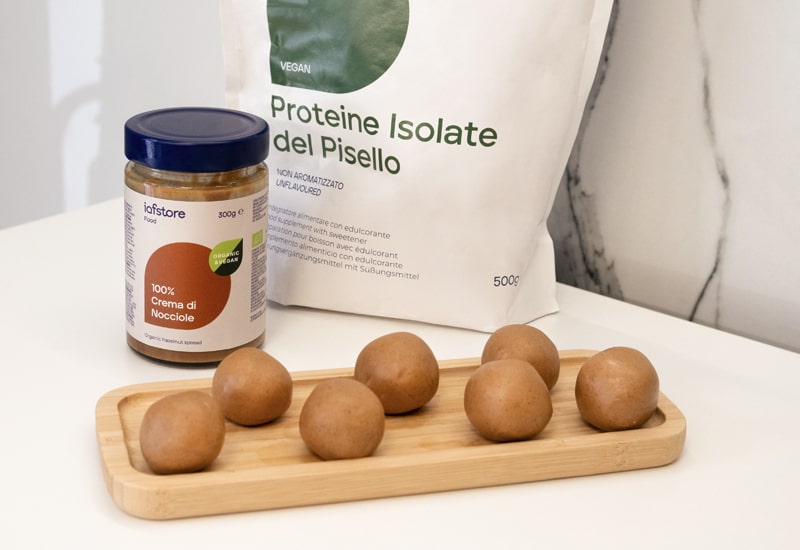 Procedure:
In a bowl, add the protein powder, hazelnut cream, maple syrup,
vanilla extract and salt.
Mix the ingredients until evenly combined. If the dough is
too dry, add a splash of maple syrup or an extra dollop
of hazelnut spread. If the dough is too wet, add a spoonful of protein powder.
Line a large plate or cutting board with parchment paper. Using clean hands, scoop and
roll dough into balls.
In a microwave safe bowl, add the chocolate chips and coconut oil. do
heat in 30 second intervals, stirring the ingredients together, until they begin to melt.
Using a fork, dip a protein scoop into the melted chocolate. Coat the ball evenly, then transfer it to the parchment paper. Repeat until all balls are coated.
Chill the truffles in the refrigerator for 5-10 minutes or until the chocolate is hardened.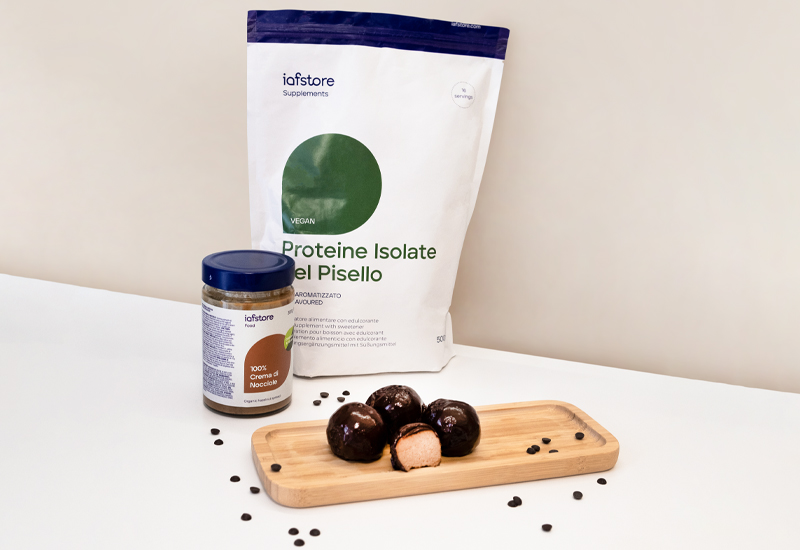 Enjoy.
Happy snacking everyone!