The spiced honey, orange and cinnamon biscuits which, in their shape, are reminiscent of gingerbread men; the brown-colored spiced shortcrust pastries and the unmistakable aroma of cinnamon and ginger..
They are the most famous sweet men in the world, who have also become famous thanks to films and cartoons, often considered an all-American invention but actually of English origin.
In fact, gingerbread men have noble roots: it was Queen Elizabeth I of England who gave life to these creations during one of her banquets that have gone down in history for their elegance and elaborate preparations..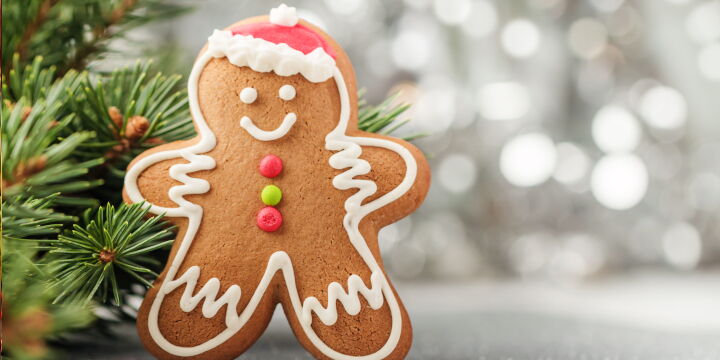 the Queen commissioned her pastry chefs to prepare gingerbread men to represent foreign dignitaries and people at court
Over time, that of the gingerbread men has become a common tradition shared by several countries where the cookies have taken different shapes and colors.
Today, in fact, they are produced in various sizes and decorated with sugar paste, chocolate or colored sugar.
With the spiced shortcrust pastry it is also possible to create the gingerbread house that was born in the 19th century in Germany, with the fairy tale of Hansel and Gretel; the tale in which the witch attracts children with her ginger house..
Did you know that..
Is Texas the largest gingerbread house in the world?
2500mq and 40 million calories!!!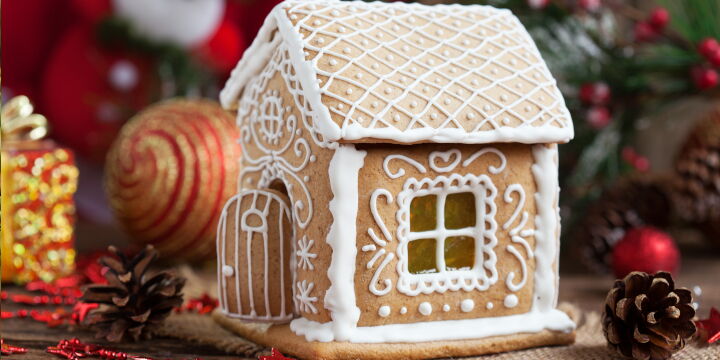 The record for the largest gingerbread man is held by Ikea in Oslo with the biscuit weighing 650kg
Try the recipe based on whole oat flour...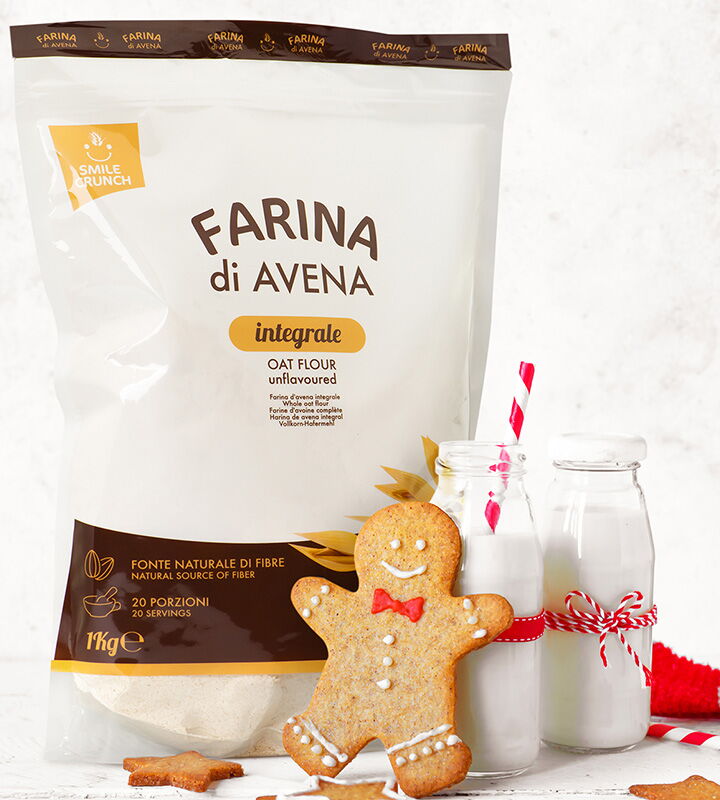 A spicy, crumbly and fragrant shortcrust pastry thanks to the use of cinnamon..

Do you know the beneficial properties of this spice?

Discover them here
A quick and easy version to prepare cookies that will bring Christmas into the house in an instant.
You can use any shape of cookie cutters: stars, reindeer, candy canes and, before cooking, with a plastic straw, drill holes where, once cooked and cooled, pass the ribbons to hang your cookies on the tree.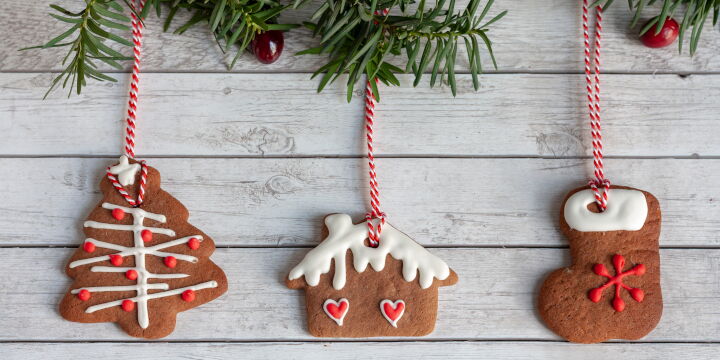 You can put them in bags and give them away or make a box with many Christmas cookies; a very special idea to donate something made with your own hands.
Ingredients:
330g of whole oat flour
100g of fine brown sugar
100g of acacia honey
1/4 teaspoon of baking soda
2g of cinnamon
5g of bitter cocoa
the zest of an orange (or flavoring in a vial)
1 pinch of salt
150g of ghee at temperature
1 medium egg
Method:
In a container combine, in sequence, all the ingredients indicated.
Knead well.
Cover with plastic wrap and put the dough in the refrigerator to rest for 2 hours (or even overnight).
Spread between two sheets of baking paper and cut the cookies.
Arrange them on a baking sheet and cook at 180° (static and preheated) for 8-10 minutes.
Let it cool completely.