Warning! The 100% bio Smile Crunch cashew cream is so good you could find yourself eating it by spoonfuls! If you can resist the temptation try the three recipes proposed here by our friends at Le Fit Bistro, who use this cashew-based goodness as an unexpected, healthy ingredient.

Cashews properties and nutritional values
Let's see what are the properties and nutritional values of cashews and why it is a good idea to introduce them to our diet.

Cashews are edible oilseeds that belong to the category of dried fruit. About 45% are composed of fats (mainly polyunsaturated), 35% protein and the rest of complex/insoluble carbohydrates.

Cashews are rich in fiber and microelements, in particular, vitamins B1, B2, PP, B6, folic acid, and vitamin K. The concentrations of mineral salts such as iron, magnesium, phosphorus, potassium, zinc, and selenium are also important in cashew nut. Being rich in fiber, then, they are also a valuable ally for intestinal transit.

Cashews are a good source of Omega 6 (in particular, linoleic acid) and it could be a good idea to eat them to improve cholesterol and control hypertension, having protective functions for the cardiovascular system.

In short, cashews are a real mine of benefits. Although they are very tasty to eat on their own as a snack, the cashew cream (also known as cashew butter) is probably the most interesting and versatile way to consume them and, why not, amazing guests with healthy and original recipes.
---
Buy here the 100% organic Smile Crunch Cashew Cream!
---
Recipes with cashews - the first course:

Whole-grain rigatoni with cashew, pumpkin and gorgonzola cream
This is one of those first courses that you taste once and don't forget it anymore, perfect in autumn and winter, to let yourself be pampered by the enveloping taste of the ingredients used.
I recommend you do not miss any passage because the final result must be a super creamy dish! If you want to make it lighter you can replace whole wheat pasta with alternative products such as lentil or other legume pasta. Clearly, in that case, cooking times, macros and final calories will change.

Ingredients:
400g rigatoni or paccheri wholemeal striped
500g pumpkin without peel
2 tablespoons of ghee butter or EVO oil
1 shallot
200g gorgonzola
50g 100% organic Smile Crunch cashew cream
Salt
Optional:
Grated Parmesan Cheese
Chives
Cashew nuts
Pepper
Method:
Dice the pumpkin, steam it (in the microwave, in a steamer, or boil it) until it is very soft. At this point, crush it with a fork.
Cook the pasta in abundant salted water. *
In a non-stick pan heat the ghee butter and brown the finely chopped shallot. Then add the pumpkin, the cashew cream, the chives and a pinch of salt. Stir until the cream and the pumpkin have completely blended, continuing to cook over low heat.
Drain the pasta keeping a little cooking water aside. Add the drained pasta and diced gorgonzola to the other ingredients. Mix well from bottom to top, using a little cooking water to keep the dough creamy.
Once the dough is creamed, add salt and pepper. Serve, sprinkle a generous handful of Parmesan and a tablespoon of chopped cashews.
Macros 1/4: C = 67g, P = 25g, F = 25g
Kcal: 593

* To make this recipe lighter you can replace whole wheat pasta with legume pasta.
---
Recipes with cashew nuts - the second course:

Indian cashew chicken
If you can't stand anymore the traditional grilled chicken breast with oil, try this healthy and tasty alternative! This chicken with cashews is also perfect for those on a low-carbohydrate diet like the ketogenic diet that focuses on protein and fat. The colors and the scent of this second course will make your mouth water!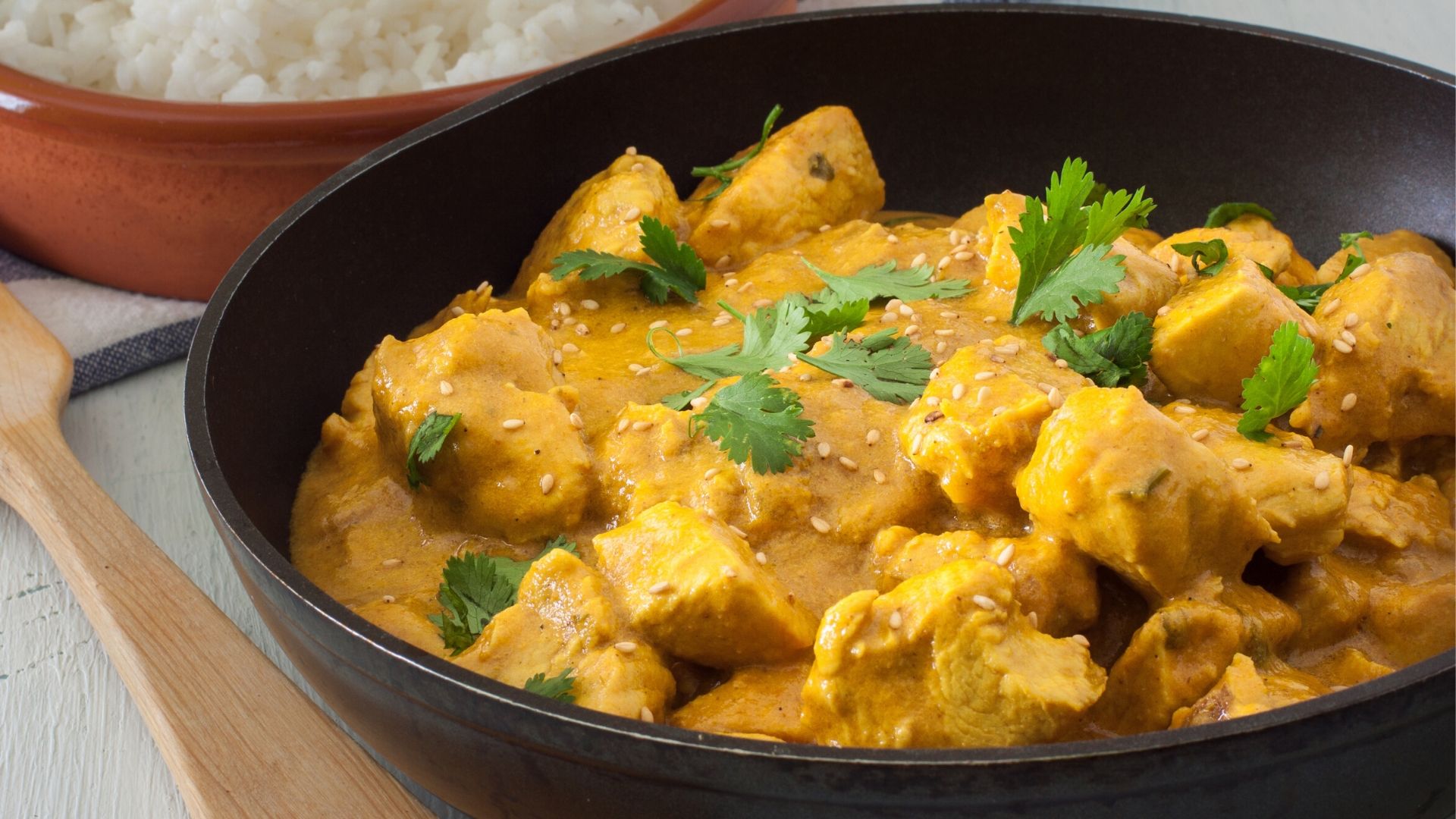 Ingredients:
300g Greek yogurt 2%
1 clove of garlic
1 tablespoon grated fresh ginger
Fresh coriander 
700g chicken breast
2 red onions
50g 100% organic Smile Crunch cashew cream
50g ghee butter
1 sachet of saffron
1 tablespoon of curry
1 teaspoon of cinnamon
Salt
Optional:
Chili powder
A pinch of cardamom
3 cloves
Method:
Cut the chicken breast into not too large morsels. Place it in a large bowl adding the Greek yogurt, grated fresh ginger, 1 chopped garlic clove, a handful of coriander and a pinch of salt. Cover with a lid and leave to macerate in the refrigerator for 3 to 4 hours.
In a non-stick pan (make sure it is large enough) melt in ghee butter, then add the sliced onions and the whole clove of garlic. Let them brown for a few minutes, then add curry, cinnamon, and other spices, leaving saffron aside.
Take the chicken out of the marinade and add it to the cooking ingredients. As soon as it is browned on all sides, add the marinade in yogurt, season with salt, and cook with lid for 10 minutes on low heat.
Add the organic cashew cream and a dash of water. Mix well until the cream has completely melted. Finally, add the saffron, and continue cooking over low heat for another 5-10 minutes. Season with salt and serve hot.

Macros 1/4: C = 7g, P = 48g, F = 20g
Kcal 1/4: 400
---
Recipes with cashew nuts - dessert:

Cashew nut muffin
You will be amazed at how soft these muffins are, despite having little fat and very little sugar. One muffin has only 120 kcal! These sweets are perfect for breakfast or as a snack, perhaps accompanied by a scoop of powdered protein. Muffins with cashew cream are rich in fiber, have a low glycemic index, and can be kept fresh for three-four days. Once they have come out of the oven, let them cool completely to room temperature and then place them in an airtight lid-container to preserve all their fragrance.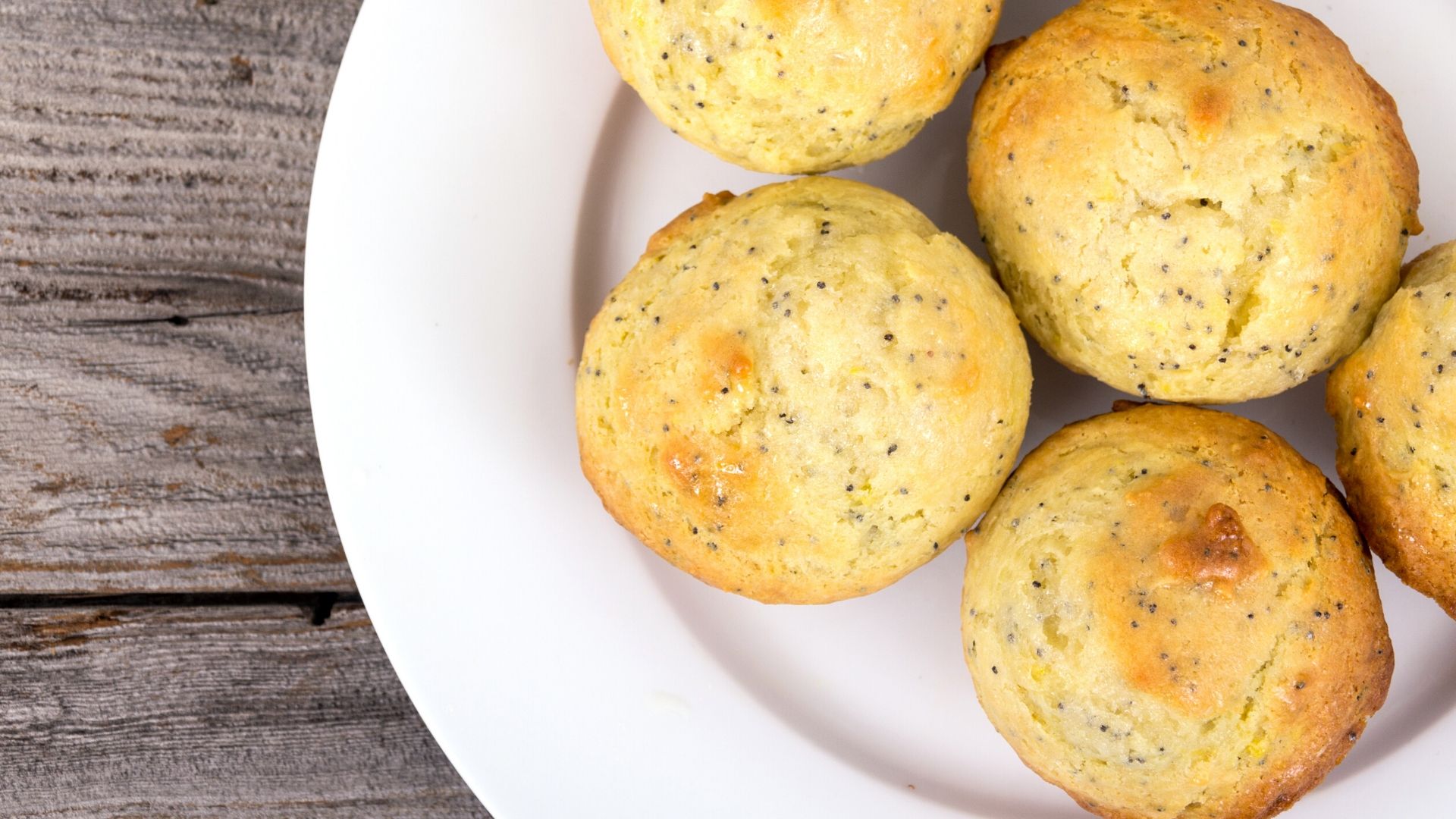 Ingredients:
2 eggs
50g oatmeal
50g  0 flour
2 teaspoons of honey
1 pinch of sugar
30g ghee butter or EVO oil
30g Cashew cream Smile Crunch 100% organic
50ml soy milk without sugar
5g poppy seeds
1 teaspoon of yeast
1 pinch of baking soda
Method:
Preheat oven to 180 degrees, static.
Combine all the dry ingredients in a bowl. Separately mix all the wet ingredients. Gradually add the buckets to the liquids, until a smooth and homogeneous mixture is obtained. To do this, simply use a spoon.
Fill the silicone cups for ¾. Dust some poppy seeds on the surface. Cook for 15 minutes after a toothpick test. Et voila! Sweet muffins with cashew cream are ready.
Macros 1/10: C = 11g, P = 5.4g, F = 6g
Kcal 1/10: 120


These are just three very simple ideas for using cashew cream in the kitchen! Try them all and post them on Instagram using #lefitbistrot and #iafstore and tagging @lefitbistrot and @iafstore to show us the final result!

To the next recipes!