Rice cream is a valuable ingredient in a sportsman's kitchen.
I am sure that mothers know it well! Yes, it is the same ingredient used to prepare rice and milk baby food, so much loved by every child in the world. Then, when we grow up, we forget about it.
Rice cream: perfect for athletes!
Forgetting about this delicate dish is such a pity, especially if you are a sporty one, since rice cream, accompanied by milk or any other vegetable drink, is an excellent source of nutrients. It is, in fact:
rich in carbohydrates,
contains protein,
gluten-free,
extremely digestible.
Pre and post-workout with rice cream
Being so digestible makes it particularly valid for our sporting performance!
Rice cream is perfect as a pre-workout snack because our digestive system can easily manage and almost immediately assimilate it. With a rapid absorption rate, rice cream provides quick energy and does not weigh us down before a training session.

It is also perfect as a post-workout meal, the ideal time to metabolize nutrients, especially carbs. In this post-training phase taking a carbohydrate source does not lead to a metabolic shift.
Even if your goal is losing weight, try making the most out of the post-workout phase (when beta-oxidation is higher) eating your carbohydrates. Taking care of the nutrients timing during the day, and therefore taking care of the pre-intra-post workout, will help you maximize the effects on body recomposition.

However, leaving out the functional component, rice cream is a delicious spoon dessert, naturally free of added fats and sugars, and ideal for the whole family.
Being an extremely versatile ingredient, it can also be used in savory recipes, or as a thickener to make gluten-free creams and puddings.
---
Today I am going to show you 5 low-calorie recipes that you can easily make in no time.
1. Protein rice cream with protein powder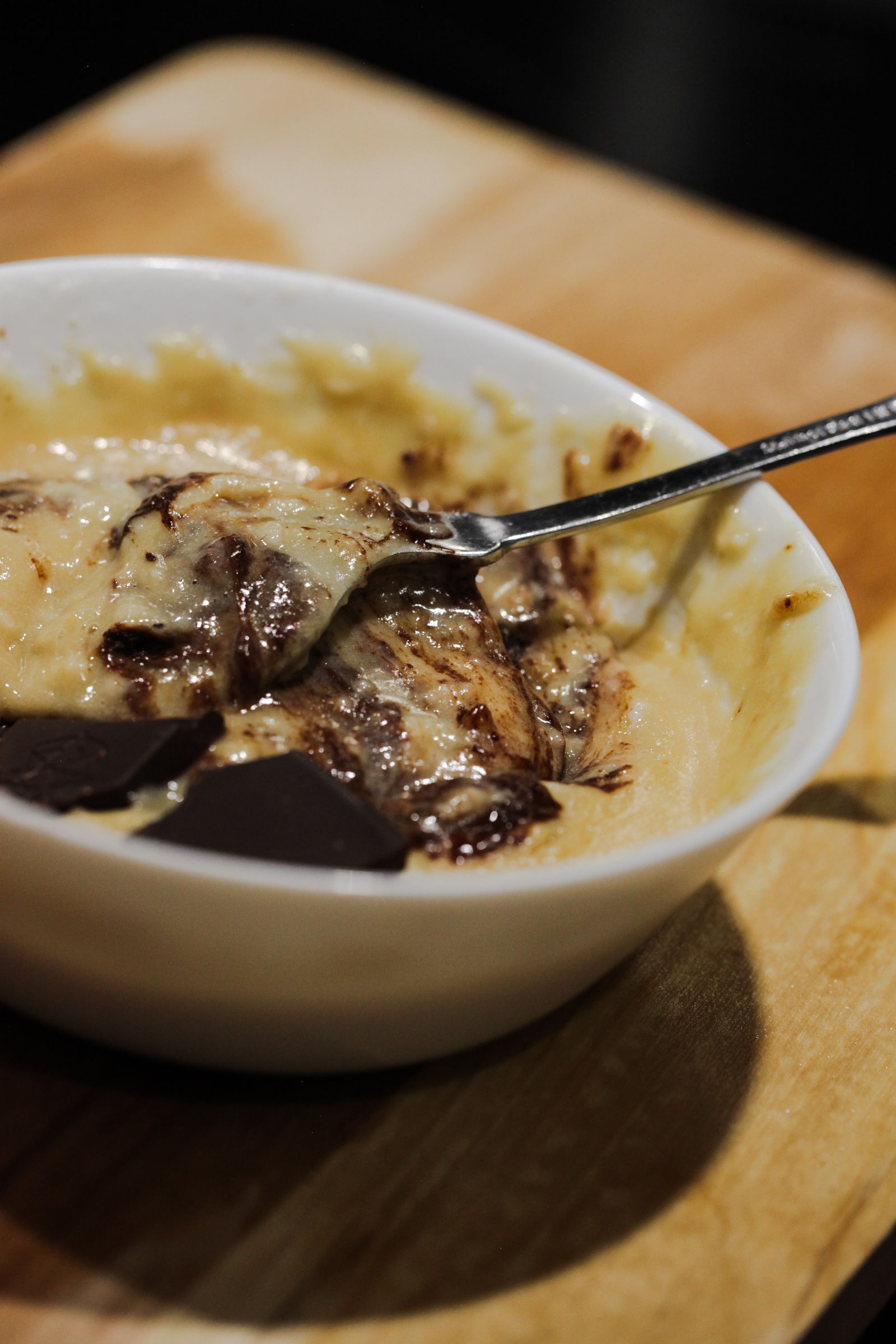 Ingredients
50 g of organic rice cream powder
½ glasses of hot water
1 scoop of whey (30g)
10g dark chocolate 75%
Preparation
Pour the flour into a bowl, add hot water, and mix.
Add the protein powder and stir until completely dissolved.
Add 2 squares of dark chocolate, this ingredient is optional.
To make it creamy, leave it in the microwave for 30 seconds at 900w.
Macros: C 50g F 8g P 25g
2. Protein rice cream with egg white
Ingredients
50 g of rice cream powder
100 ml of milk or vegetable drink with no added sugar
100 ml of water
250 g of egg white
Sweetener to taste
Preparation
Pour egg white, water, milk and sweetener into a saucepan.
Cook over medium-low heat and add the rice flour.
Stir very well, so that there are no lumps.
Leave to cook, stirring, until you get a thick cream.
You can enjoy it hot, or let it cool at room temperature. If you put it in the refrigerator you will get a perfect protein pudding!
Macros: C 50g F 1,2g P 28g
3. Chocolate version: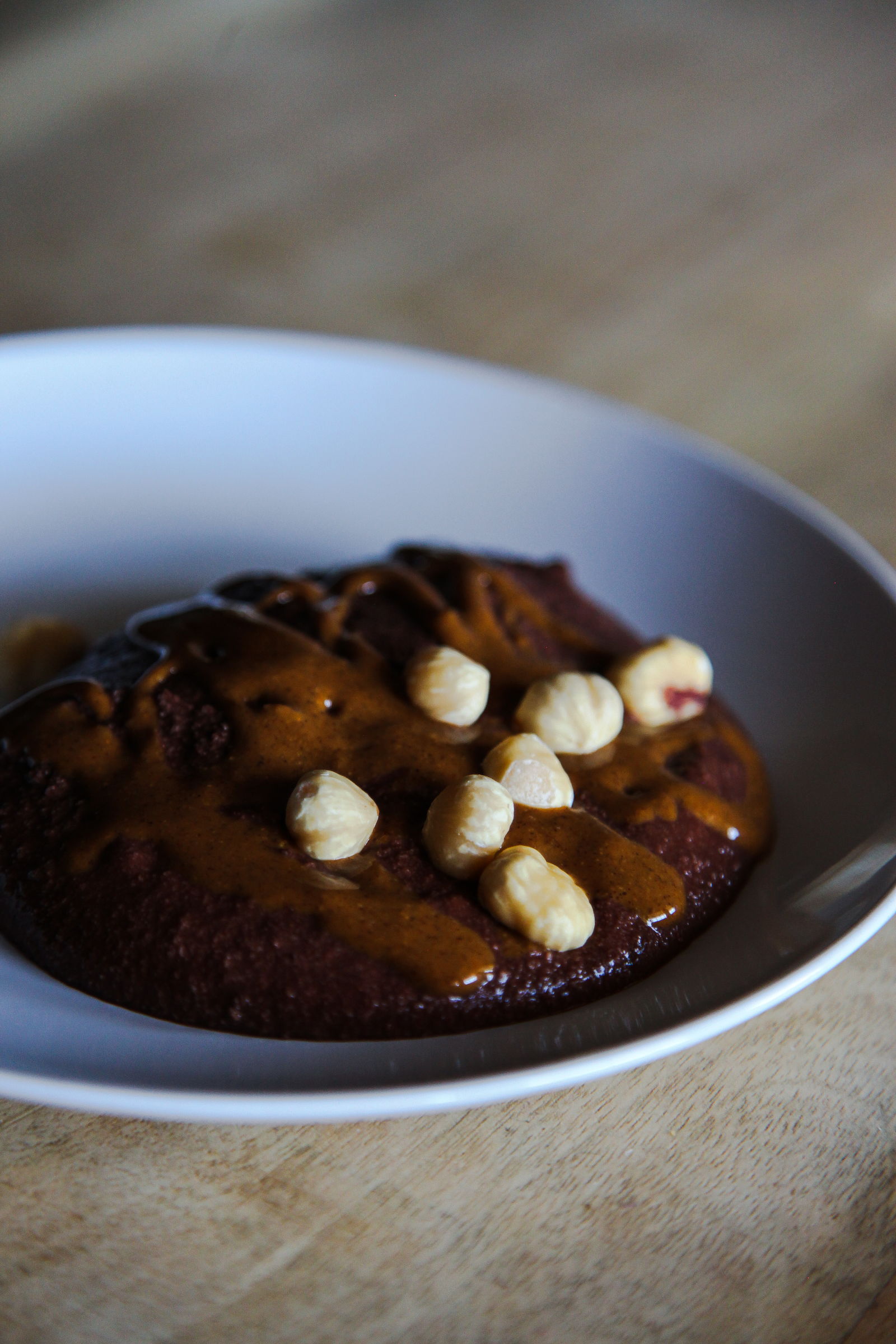 To make chocolate rice cream or chocolate pudding just add 2 teaspoons of bitter cocoa powder.
Mix thoroughly cocoa to have a velvety cream with no lumps. If you want, add a little organic hazelnut cream on top.
Enjoy it steaming hot, or let it rest in the refrigerator for at least 3 hours for a delicious protein chocolate pudding.
4. Rice cream with a crunchy base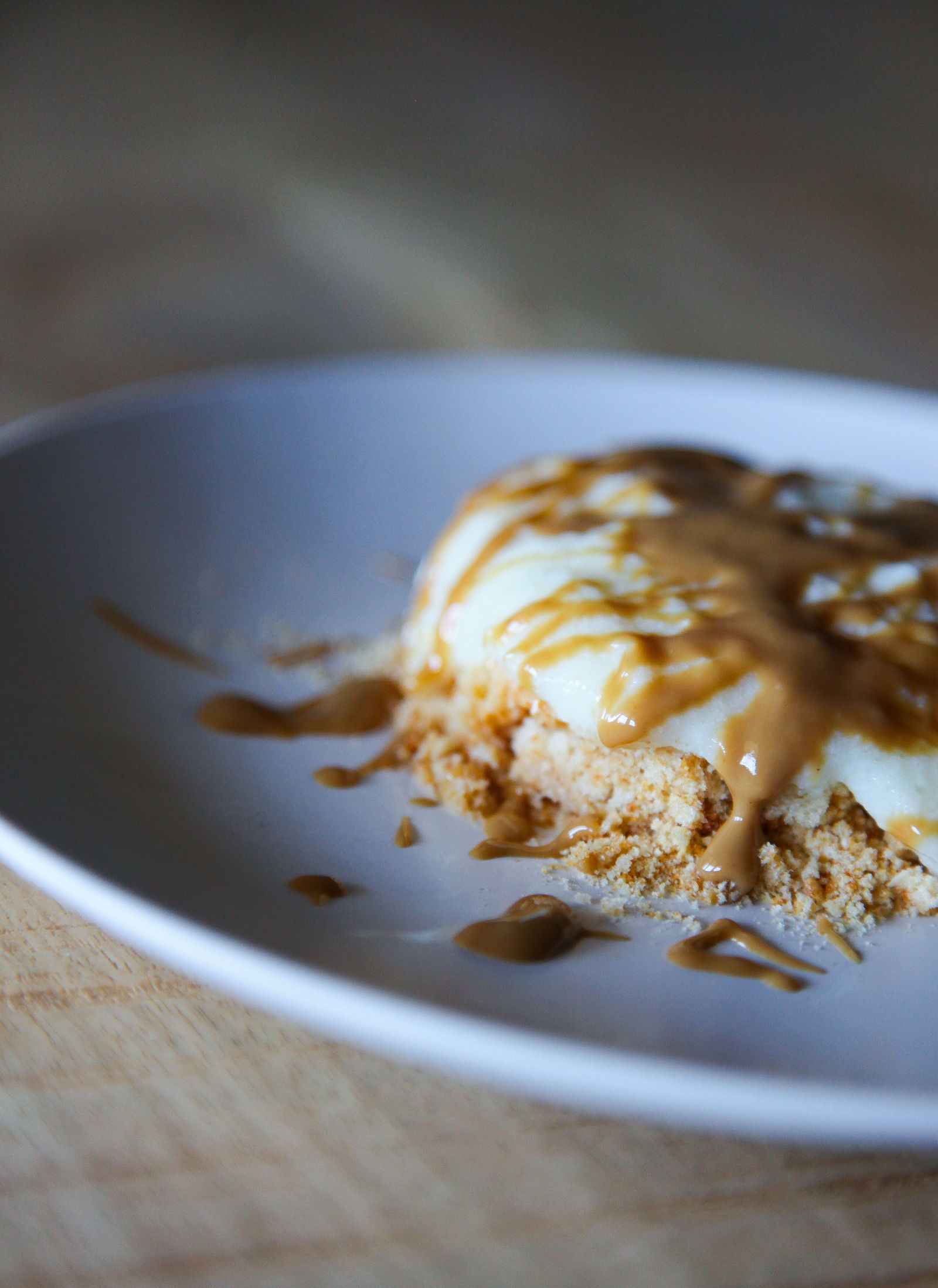 Ingredients
50 g Rice cream
½ glass of hot water or milk/vegetable drink
2 rusks
Sweetener to taste
Organic peanut cream (optional)
Prep
In a bowl, cut the rusks into crumbs.
Take a flat plate and a pastry cutter.
With the help of a spoon, insert the crumbled rusks into the pastry pan.
Press well on the bottom.
Pour over the rice cream previously prepared.
If you wish, add a topping of organic peanut cream.
Place everything as it is in the refrigerator overnight.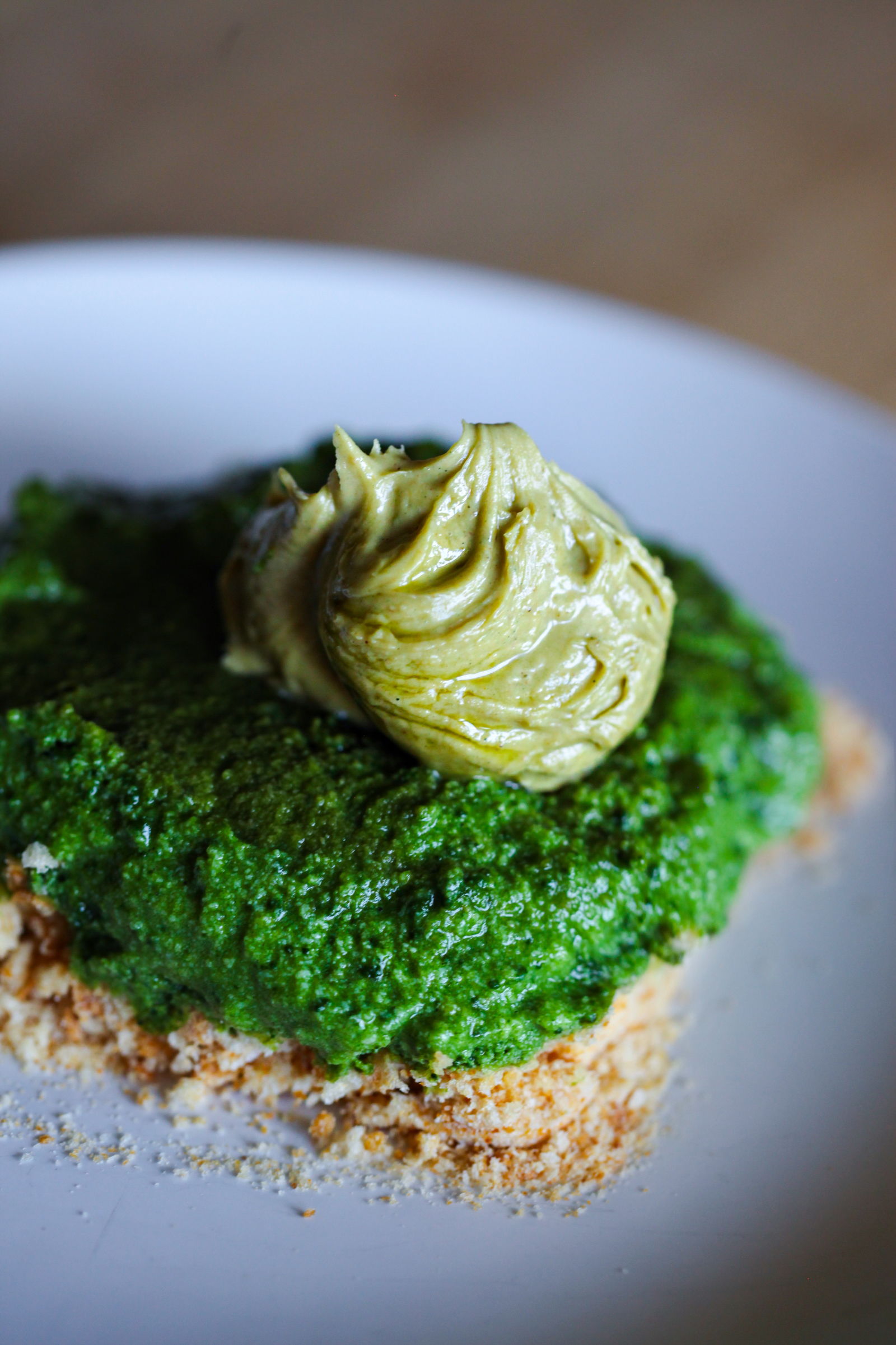 Notes: if you like, enrich the cream with matcha green tea powder, or cocoa, or cinnamon. Keep it in the refrigerator, it lasts at least 3 days!
Macros: C 60g F 2g P 5g
5. Rice and milk cream (ideal for children too)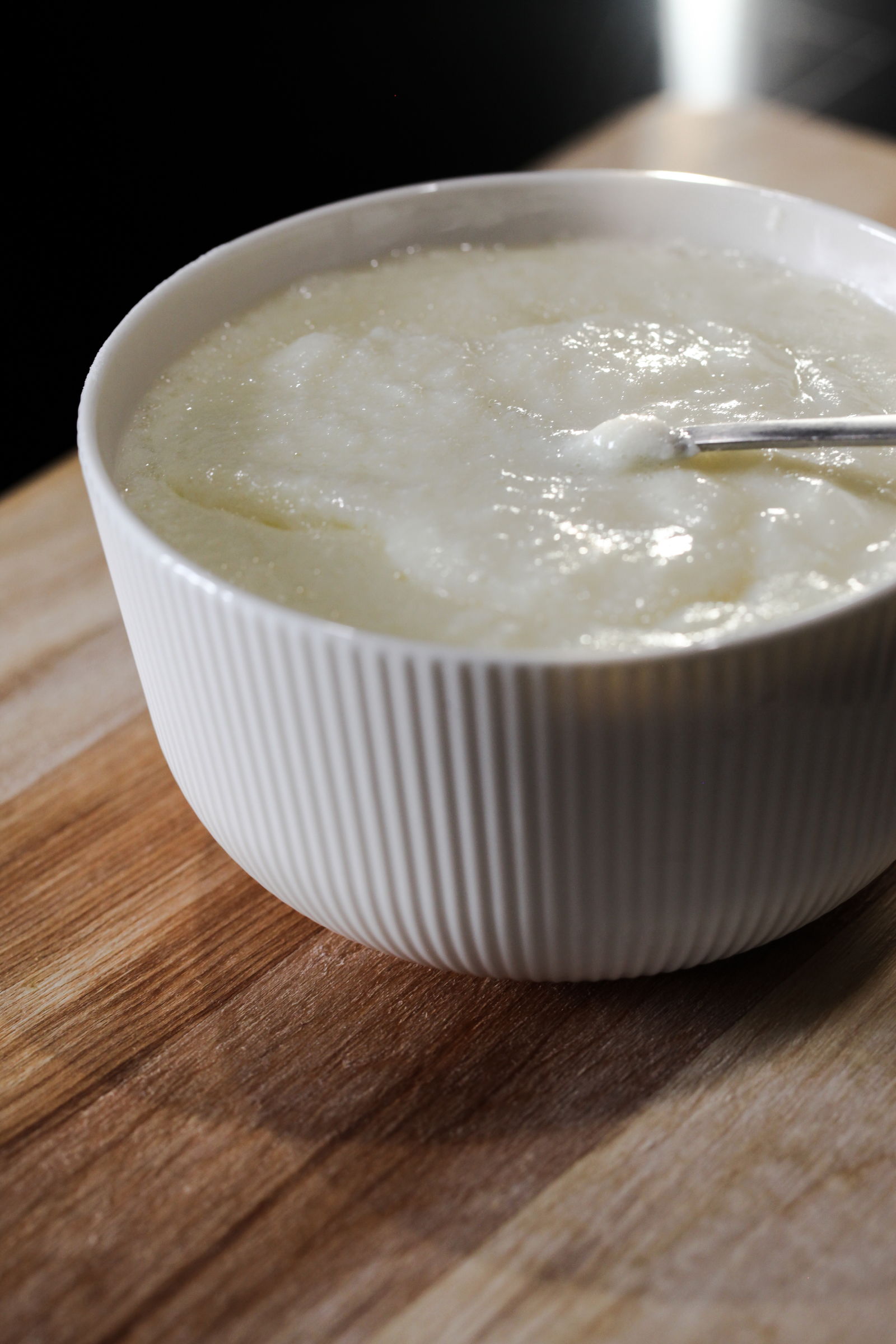 Ingredients
100 g of rice cream
200 ml of milk
Prep
Pour everything into a pan and cook over low heat, stirring, until it has thickened. Bon appetit!
Conclusion
We have seen some of the many recipes that can be made with this deliciously versatile ingredient. To have a peek of all the other Healthy Recipes follow @iafstore and @lefitbistrot on Instagram!