Healthy, complete and, above all, versatile; is the Budwig cream, a very simple and quick healthy breakfast to prepare with fresh and ground ingredients to be used just to keep their properties..
A meal rich in vitamins and which only takes a few minutes to prepare. The ingredients provided including fruit, yogurt or tofu for those who follow a vegan diet or are lactose intolerant can be changed every day.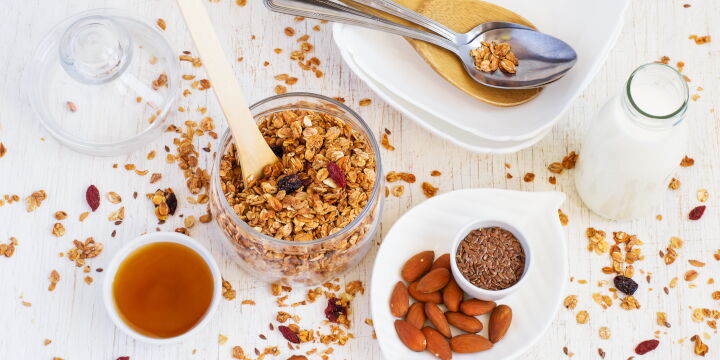 It looks like porridge but it is not..
It includes flax seeds to be ground, dried fruit and oats (or rice flour, barley or cereals that have good nutritional qualities and, therefore, the 00 should be avoided) and can, however, be customized according to your personal tastes.
In the version propose, chose to accompany my cream with strawberries (even if they arent in season..) but then I also tried a Budwig with banana and almonds..
Awesome!!!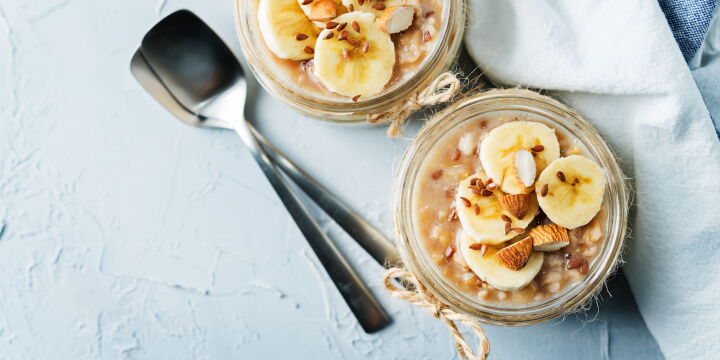 It does not require chef skills and remembers the preparation of a porridge only in the Budwig nothing is cooked but everything is put in a mixer and grinded..
Ingredients:
120g of 0% yogurt (or 60g of tofu)
1 tablespoon of agave (optional and can be replaced with 1/2 banana)
1 heaping tablespoon of flax seeds
10g of almond flour (or even whole almonds, hazelnuts, walnuts but also other seeds such as pumpkin seeds, etc.)
1 tablespoon vanilla flavored baby oat flakes
2-3 tablespoons sugar-free almond milk (optional)
Strawberries (or fruit of your choice)
Almonds to taste (optional)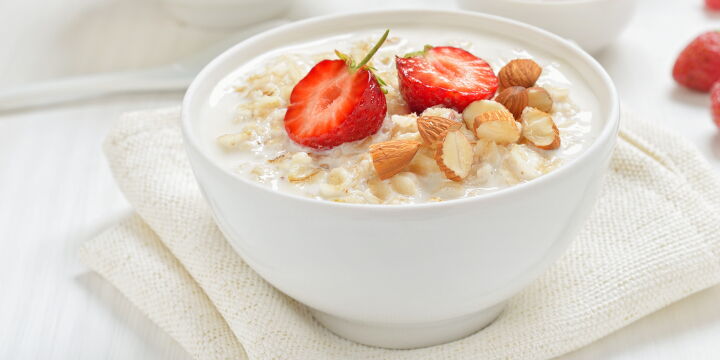 this breakfast is very substantial and at first it can give a sense of satiety: you can start with half the dose, respecting the proportions between the different ingredients and increasing the doses or adding other ingredients over time..
Method:
With a mixer we chop the flax seeds with the oat flakes at intervals of a few seconds to prevent the blades from overheating and burning.
Get a kind of flour.
Combine it with the yogurt and also add the almond flour with honey.
Stir well adding the almond milk to obtain a creamier consistency.
Add the strawberries and almonds to the surface.
Let's taste right away to get the maximum benefits from this cream.
Did you know this cream?
sondaggio_si = I prepare it often
sondaggio_no = now I'll try and I'll show you my result
Tag us on our Instagram pages!!!