Truffles are simple chocolate truffles that allow you to enclose in a single ball all the genuineness of the ingredients used, the perfect taste and aromas for this season..

A healthy recipe, suitable for a delicious snack but also an easy and quick idea to do to bring to the table a perfect dessert for an after lunch or to be enclosed in a package to give as a gift at Christmas. A recipe that does not require cooking and which, therefore, allows you to keep all the beneficial properties of oat bran unaltered, transforming into a mix of goodness and health.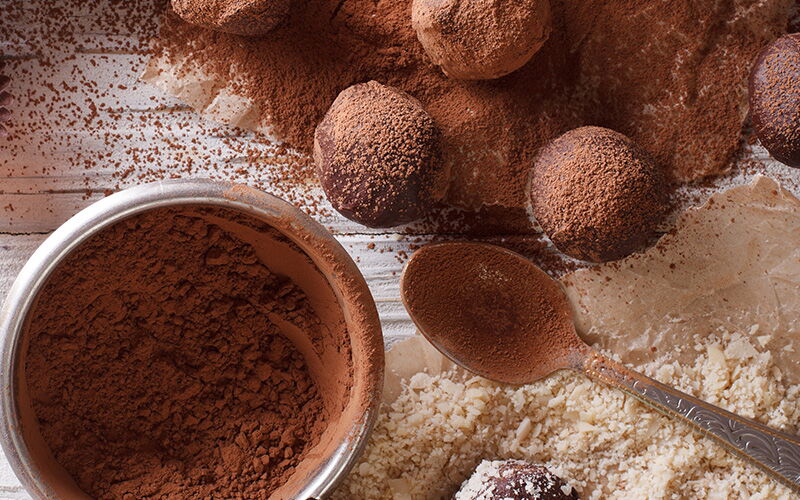 Oat bran: what is it?
Its none other than the residue of oat grinding which, while in the past, was considered a waste suitable only for feeding livestock, has now become a precious food rich in many health benefits, especially in relation to regulation. intestinal activity. In fact, oat bran intervenes on the intestine by increasing and softening the fecal mass.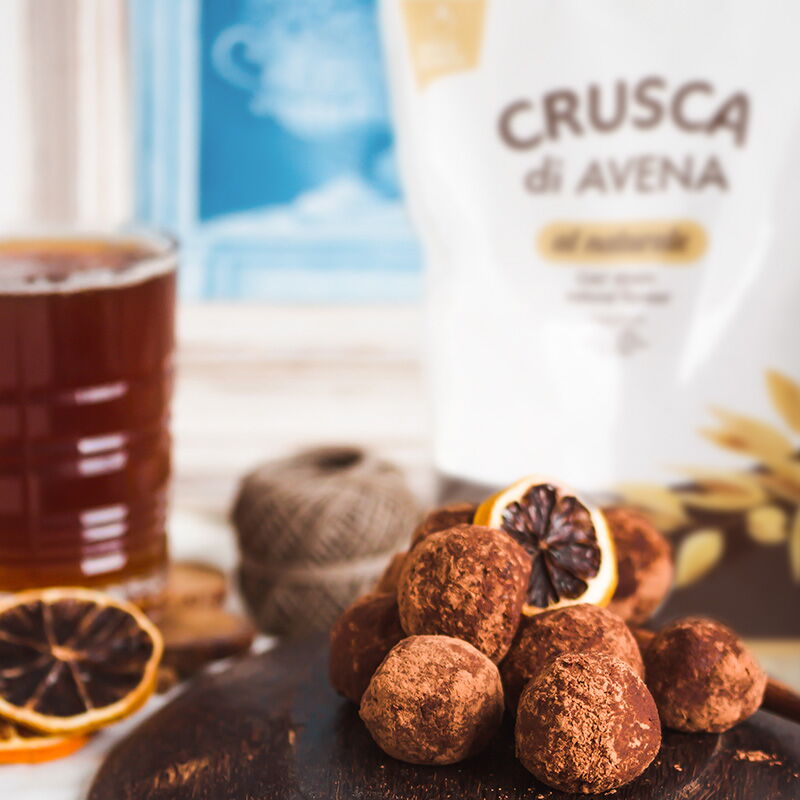 It also acts on LDL cholesterol levels making blood fats optimal. Thanks to its high satiating power, oat bran is often included in diets that provide for a low calorie intake. It regulates blood sugars thus making it an excellent food also for those suffering from diabetes while, being considered a food with laxative properties, it is not recommended for use only for people suffering from intestinal problems, bloating, colitis.
Use it to make these no-bake chocolate truffles: it will be love at first taste!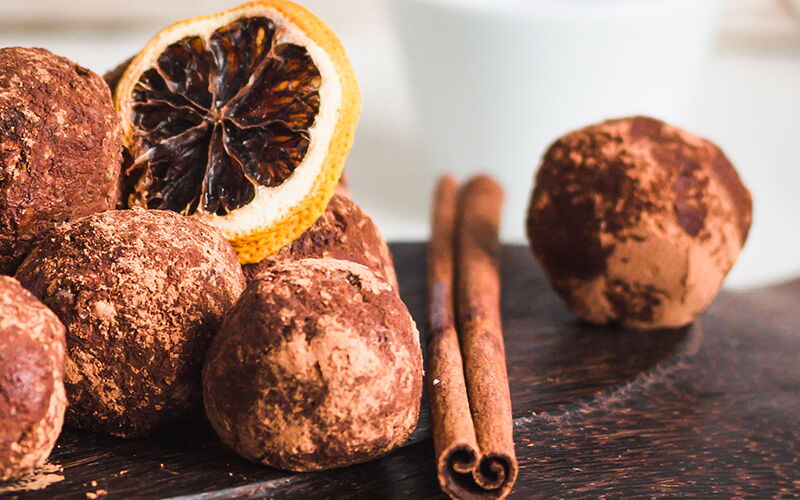 Ingredients:
80g of Greek yogurt 0%
15g of unsweetened cocoa powder
15g of oat bran
10g honey
Organic hazelnut and cocoa cream bio to taste
Cocoa powder to taste
Orange peeL
Method:
Put the yogurt, honey, cocoa, bran and orange in a container.
turn and form the truffles.
transfer to the fridge for 10 minutes.
In the meantime, we soften the hazelnut cream, take the balls back and pass them in the hazelnut cream.
Transfer to the fridge to rest for at least 20 minutes (or all night)
Pass the truffles in cocoa, sprinkle with cinnamon and enjoy immediately.