Introduction to thermogenic supplements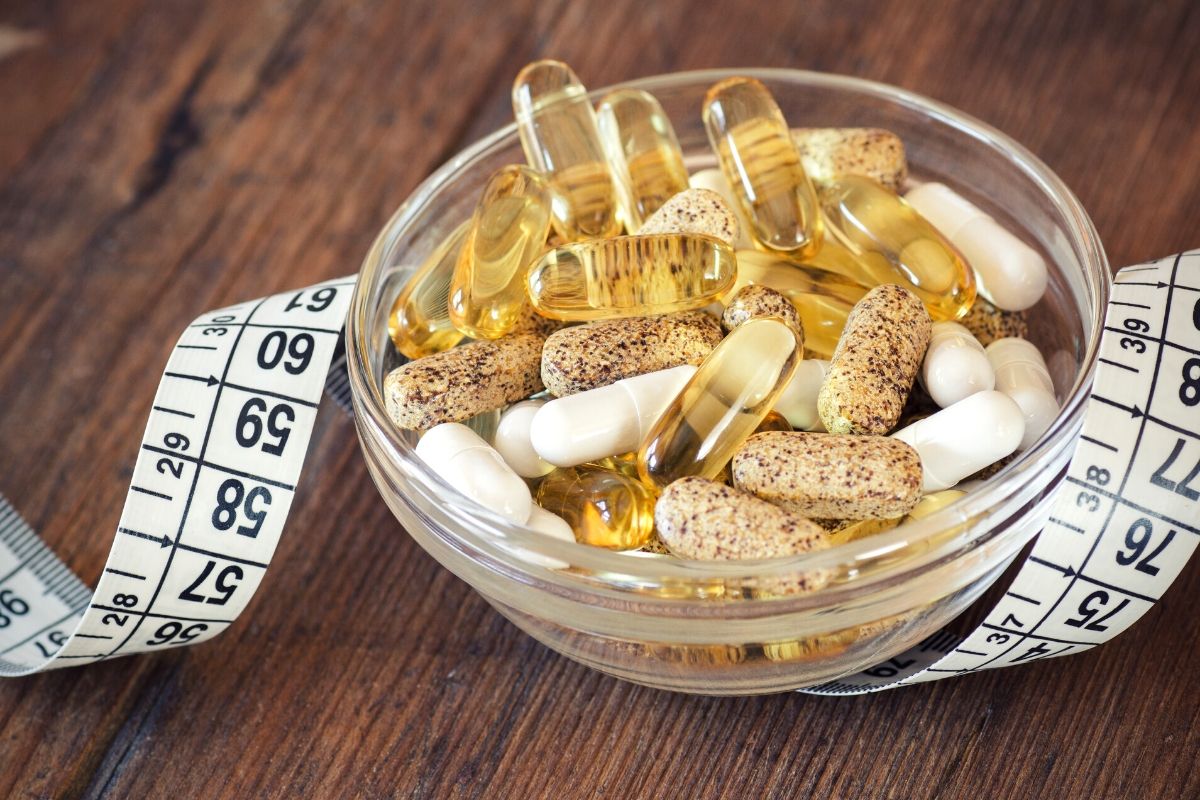 Who among us hasn't been trying to burn excess fat accumulated over the past few months? Before going into the possibilities that nature offers us in this sense, it is necessary to start by saying that there are excellent thermogenic supplements based on certain natural elements that can help our body burn fat more efficiently and lose weight.
These substances, however, make sense only if combined with a targeted diet (preferably planned by a professional in the sector) and constant physical activity, which is the best tool for burning excess calories. A thermogenic supplement taken "alone", without the fundamental support of sport and diet, does not produce any tangible result.
How you burn excess fat
By the term "fat-burning" we mean both the number of calories that are consumed during physical activity and the metabolic effect that activity has in increasing the basal metabolic rate. This effect is achieved through an increase in energy expenditure, which will require greater destruction of the stored lipids to produce energy.
How do thermogenic substances work?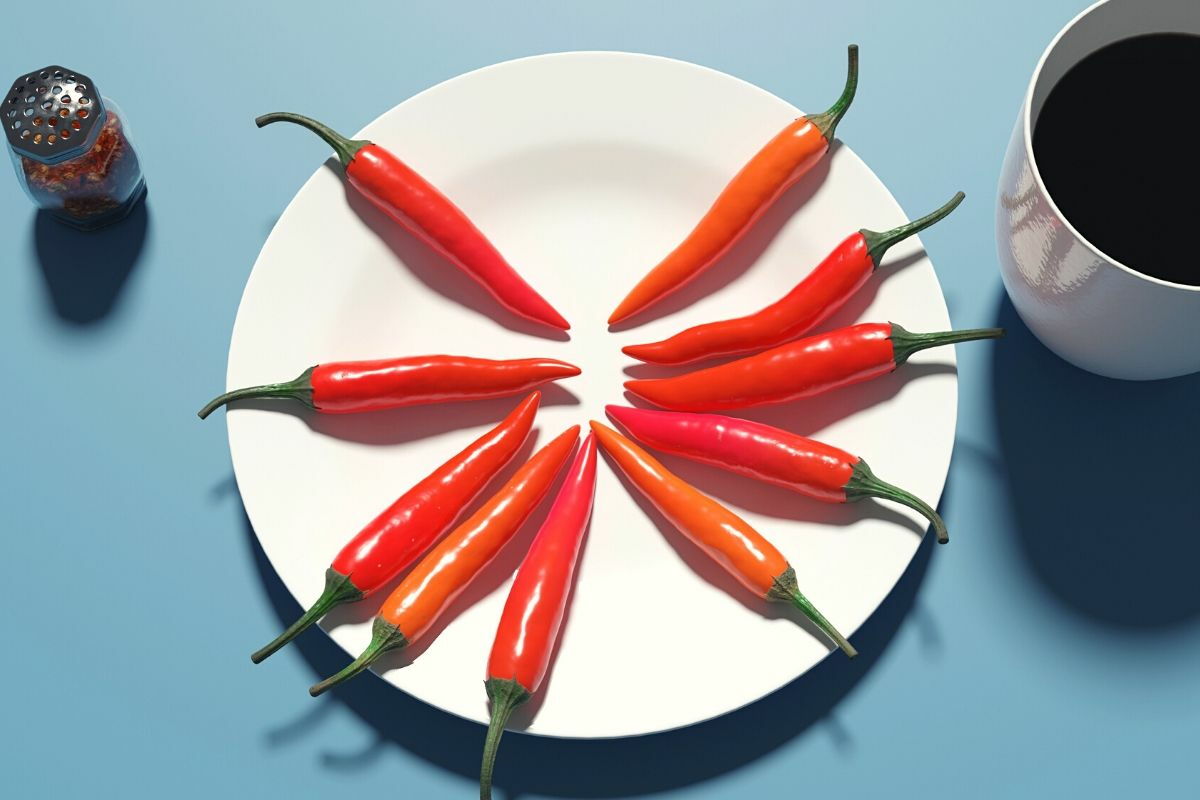 The "fat-burning" supplements are made up of natural elements that cause an increase in body temperature, which favors a greater consumption of lipids by the body. By modifying the physical ability to produce heat in favor of an increase in metabolism, these supplements, therefore, act on the consumption of fat, accelerating the processes of fat "liberation" from its storage in lipidic reserves. In this regard, there are several natural substances that promote these activities, for example:
CLA (Conjugated Linoleic Acid),
caffeine,
green coffee,
green tea,
capsaicin,
L-acetylcarnitine,
CLA (Conjugated Linoleic Acid)
Conjugated linoleic acid (CLA) is considered an essential acid because our body is not able to produce it and the quantity we receive from the diet (we find it in good quantities in red meat and dairy products), is often quite poor.

CLA does not increase metabolism, therefore it is not a "direct" thermogenic agent per se. It acts by increasing the effectiveness of the use of nutrients (lipids and carbohydrates) and by promoting the transport of fat accumulated in fat reserves to be used at the energy level, reducing its storage capacity
Caffeine
Caffeine is absorbed by the intestine and acts on the nervous system, on the cardiovascular system, and on the adipose tissue itself. At the nervous level, caffeine acts on an area of ??the hypothalamus that regulates body temperature (direct thermogenic action). By increasing its modestly, especially under stress, it helps the body consume more fat.

It acts on the adrenals, both directly and through the action of the central nervous system, where it stimulates the release of catecholamines which, in addition to increasing physical and mental performance, increase the availability of the use of fats as fuel.
Green coffee
Compared to the much better known black coffee, green coffee is much less acidic. The pH of raw coffee is in fact around 5 against 3 - 3.5 of roasted coffee, so it is less irritating towards the gastric mucosa. Green coffee is capable of promoting the use of fatty acids for energy purposes in the presence of chlorogenic acid. This precious substance helps to reduce the absorption of lipids taken through food and helps to eliminate those already present in the body. Also, it can stimulate adiponectin, which promotes fat-burning action.

In the context of a targeted and controlled diet, chlorogenic acid prevents intestinal mucous membranes from assimilating a certain part of the sugars introduced through food. This results in a lower blood glucose level, which helps prevent the appearance of peaks that could lead to alterations in the metabolism, formation of abdominal fat, and diabetes.
Green tea
The "fat-burning" properties of green tea emerged thanks to a 2005 study published in the Journal of Clinical Nutrition, which concluded that people who drank tea enriched with green tea extract lost more weight than those who drank classic tea. Although black tea and green tea come from the same plant, green tea leaves are fermented differently, they do not oxidize before steaming and drying, keeping the polyphenol and catechin content intact.

Not only do these nutrients have anti-inflammatory and antioxidant powers but they promote the body's thermogenic process thanks to one catechin called epigallocatechin gallate (EGCG), which can accelerate weight loss. When combined with the natural caffeine content of green tea, EGCG stimulates the central nervous system and transforms fat into "energy" for burning.

The results in terms of bodyweight reduction obtained with green tea are attributable to several factors. From induced thermogenesis to decreased appetite, to the ability of tea to regulate excess triglycerides and to help stabilize blood sugar. Not only! This substance also inhibits the action of the enzymes involved in the degradation of fats (lipases) in the intestine, with consequently reduced absorption.
Capsaicin (hot pepper)
It is an alkaloid characteristic of the Capsicum plants or the chili pepper. Capsaicin stimulates the metabolic rate secondary of brown a to β-adrenergic activity, which is believed to be secondary to the release of adrenaline from the adrenal glands. In addition to stimulating the receptors of the tongue, it also acts on those located at the leveldipose tissue (BAT) which has the function of releasing fat in the form of heat. The release of catecholamines from the adrenal glands is eventually traced to capsaicin activation of the TRPV1 receptor. Activation of this receptor has been shown to cause lipolysis in fat cells, helping the cells themselves to release fat into the bloodstream so that it is easier to use as energy.

By binding to these receptors, therefore, capsaicin pushes BAT to disperse energy as heat (thermogenesis), rather than storing it as fat. The chili pepper helps to prevent the sensation of hunger and increase that of satiety because it reduces the activity of ghrelin (a hormone produced by the endocrine cells of the pancreas, stomach, and some neurons present in the hypothalamus), which stimulates the appetite signal. Be careful though: people who are particularly sensitive to capsaicin may experience heartburn after taking it.

L-Acetylcarnitine
ACL is an amino acid that is produced by the body from the amino acids lysine and methionine and is mainly present in meat and dairy products. Compared to the known L-carnitine, the ACL is more absorbable in the intestine, and being fat-soluble it easily arrives from the bloodstream in all the tissues in which it acts. Carnitine promotes energy levels by transporting fatty acids into the mitochondria of cells, where they can be burned and used as fuel by the body.

Although many people take carnitine to speed up fat burning and therefore lose weight, the benefits of carnitine include many more functions, such as improving brain function, regulating blood sugar, preventing muscle damage, and increasing endurance in sports. Acetylcarnitine also acts on the nervous system, both central and peripheral, on the occasion of hypoxia, premature aging, neurological problems related to alcohol intake, and squeezing of the nerves. Acetylcarnitine has proven to be far more effective than the simple free form of carnitine, given its high bioavailability and it does not turn into ACL until hard physical activity takes place. Carnitine also improves the action of insulin on muscle cells and can help keep blood glucose levels in balance, also helping to restore glycogen in case of intense and / or prolonged physical activity.

Warnings
People with cardiac, hypertensive, diabetic, renal, metabolic, psychiatric conditions, or who use chronic therapy drugs should refrain from using fat burning supplements without the prior approval of a doctor. It is not recommended to use it even if you are pregnant.


References
Dietary Conjugated Linoleic Acid and Body Composition Yanwen Wang1, Peter J H Jones Am J Clin. Nutr. 2004 Jun;79(6 Suppl):1153S-1158S. doi: 10.1093/ajcn/79.6.1153S.
A review on effects of conjugated linoleic fatty acid (CLA) upon body composition and energetic metabolism Tatiana Ederich Lehnen, Marcondes Ramos da Silva, Augusto Camacho, Aline Marcadenti, and Alexandre Machado Lehnen J Int Soc Sports Nutr. 2015; 12: 36. Published online 2015 Sep 17. doi: 10.1186/s12970-015-0097-4
Conjugated Linoleic Acid Reduces Visceral and Ectopic Lipid Accumulation and Insulin Resistance in Chronic Severe Hypertriacylglycerolemia Hana Malinska1, Martina Hüttl2, Olena Oliyarnyk2, Miriam Bratova2, Ludmila Kazdova Nutrition. Jul-Aug 2015;31(7-8):1045-51. doi: 10.1016/j.nut.2015.03.011. Epub 2015 Apr 20.
Coffee Abundant in Chlorogenic Acids Reduces Abdominal Fat in Overweight Adults: A Randomized, Double-Blind, Controlled Trial. Watanabe T, Kobayashi S, Yamaguchi T, Hibi M, Fukuhara I, Osaki N. Nutrients. 2019 Jul 16;11(7):1617. doi: 10.3390/nu11071617.
Regularly consuming a green/roasted coffe blend reduces the risk of metabolic syndrome. Sarriá B, Martínez-López S, Sierra-Cinos JL, García-Diz L, Mateos R, Bravo-Clemente L. Eur J Nutr. 2018 Feb;57(1):269-278. doi: 10.1007/s00394-016-1316-8. Epub 2016 Oct 13.
Acute Effects of Capsaicin on Energy Expenditure and Fat Oxidation in Negative Energy Balance Published online 2013 Jul 2. doi: 10.1371/journal.pone.0067786 Pilou L. H. R. Janssens, * Rick Hursel, Eveline A. P. Martens, and Margriet S. Westerterp-Plantenga Daniel Tomé, Editor
Is Coffee and Green Tea Consumption Related to Serum Levels of Adiponectin and Leptin? Izadi V, Larijani B, Azadbakht L.Int J  Prev Med. 2018 Dec 5;9:106. doi: 10.4103/ijpvm.IJPVM_37_14. eCollection 2018.
Energy restriction combined with green coffee bean extract affects serum adipocytokines and the body composition in obese women. Haidari F, Samadi M, Mohammadshahi M, Jalali MT, Engali KA. Asia Pac J Clin Nutr. 2017;26(6):1048-1054. doi: 10.6133/apjcn.022017.03.
Effects of green coffee extract supplementation on anthropometric indices, glycaemic control, blood pressure, lipid profile, insulin resistance and appetite in patients with the metabolic syndrome: a randomised clinical trial. Roshan H, Nikpayam O, Sedaghat M, Sohrab G. Br J Nutr. 2018 Feb;119(3):250-258. doi: 10.1017/S0007114517003439. Epub 2018 Jan 8.
Inhibitory effect of green coffee bean extract on fat accumulation and bodyweight gain in mice. Shimoda H, Seki E, Aitani M.BMC   Complement Altern Med. 2006 Mar 17;6:9. doi: 10.1186/1472-6882-6-9.
Capsaicin and Related Food Ingredients Reducing Body Fat Through the Activation of TRP and Brown Fat Thermogenesis Adv Food Nutr Res. 2015;76:1-28. Masayuki Saito
Addition of Capsaicin and Exchange of Carbohydrate With Protein Counteract Energy Intake Restriction Effects on Fullness and Energy Expenditure Astrid J Smeets1,  Pilou L H R Janssens,  Margriet S Westerterp-Planteng J Nutrition. 2013 Apr;143(4):442-7.  doi: 10.3945/jn.112.170613. Epub 2013 Feb 13.
Capsaicinoids and capsinoids. A potential role for weight management? A systematic review of the evidence. Appetite 2012;59(2): p. 341-8. Whiting S, Derbyshire E and Tiwari BK.
The effects of capsaicin and capsiate on energy balance: critical review and meta-analyses of studies in humans. Ludy MJ, Moore GE and Mattes RD. Chem Senses 2012;37(2): p. 103-21.
Could capsaicinoids help to support weight management? A systematic review and meta-analysis of energy intake data. Appetite 2014;73: p. 183-8. Whiting S, Derbyshire EJ and Tiwari B. Yoneshiro T, et al.
Nonpungent capsaicin analogs (capsinoids) increase energy expenditure through the activation of brown adipose tissue in humans. Am J Clin Nutr 2012;95(4): p. 845-50. Yoneshiro T, et al.
Capsaicin Increases Sensation of Fullness in Energy Balance, and Decreases Desire to Eat After Dinner in Negative Energy Balance Pilou L H R Janssens1,  Rick Hursel2,  Margriet S Westerterp-Plantenga Appetite. 2014 Jun;77:44-9.  doi: 10.1016/j.appet.2014.02.018. Epub 2014 Mar 12.
Dietary capsaicin and its anti-obesity potency: from mechanism to clinical implications Jia Zheng,1 Sheng Zheng,2 Qianyun Feng,2 Qian Zhang,1 and Xinhua Xiao1 Biosci Rep. 2017 Jun 30; 37(3): BSR20170286. Published online 2017 May 11. Prepublished online 2017 Apr 19. doi: 10.1042/BSR20170286
The Effect of (L-)carnitine on Weight Loss in Adults: A Systematic Review and Meta-Analysis of Randomized Controlled Trials M Pooyandjoo1, M Nouhi2, S Shab-Bidar3, K Djafarian4, A Olyaeemanesh5 Obes. Rev 2016 Oct;17(10):970-6. doi: 10.1111/obr.12436. Epub 2016 Jun 22.
The Effect of L-Carnitine on Fat Oxidation, Protein Turnover, and Body Composition in Slightly Overweight Subjects Metabolism. 2004 Aug;53(8):1002-6. doi: 10.1016/j.metabol.2004.03.007. Klaus D Wutzke1, Henrik Lorenz