The lemon loaf cake without butter and without sugar is a soft and healthy cake that is prepared in no time..
Try the recipe now and fall in love with its texture!
But what do plums have to do with it?!
Have you ever wondered why the term plumcake translated into Italian means "plum cake" even if, of this fruit, not even the shadow?
Originally this cake was called Pflaumenkuchen; plum cake in fact, a shortcrust pastry with pieces of plum in the dough.
It was born in Germany and later spread to Anglo-Saxon countries.
What we call Plumcake is, for the British, the Pound cake where the pound indicates the same unit of measurement for each ingredient: "one pound of" flour, eggs, butter, sugar and fruit so as to make it easier to memorize the quantities .
In France, however, this dessert is the Gateaux Quatre-Quarts or 4/4 cake where the same ingredients as a pound cake are used but dried fruit is removed.

Over time, the original recipe has seen many changes such as, for example, a decrease in butter and sugar that darkened the surface too much and an increase in eggs to make the dough soft.
The web is full of Plumcake recipes..


We could not miss our version without butter and without sugar!!!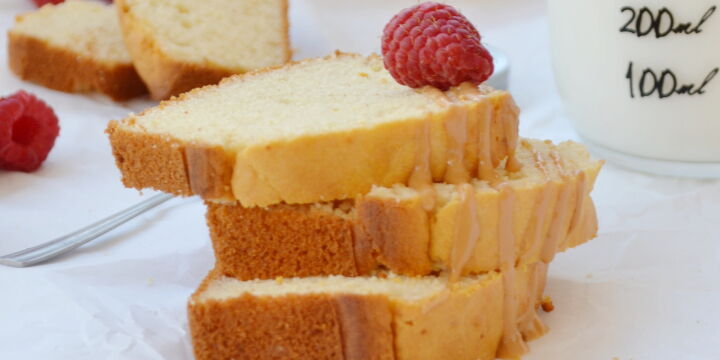 And so we created a delicate, soft and, above all, healthy dessert..
Spelled flour among the ingredients
To give my Plumcake a soft texture and positive nutritional properties, I chose to use spelled flour.
Introducing it into your diet can represent a valid alternative for the consumption of cereals.
Rich in protein compared to other types of wheat, it also contains mineral salts and is low in fat.
Rich in fiber; it can be a valid ally for the intestine, favoring the transit and purification of the organism.
Spelled has a very low calorie intake, so much so that it is very often included in diets to lose weight.
Its satiating power can help limit the amount of food and calories consumed during meals.
Its consumption guarantees a considerable supply of vitamins, in particular those of group B.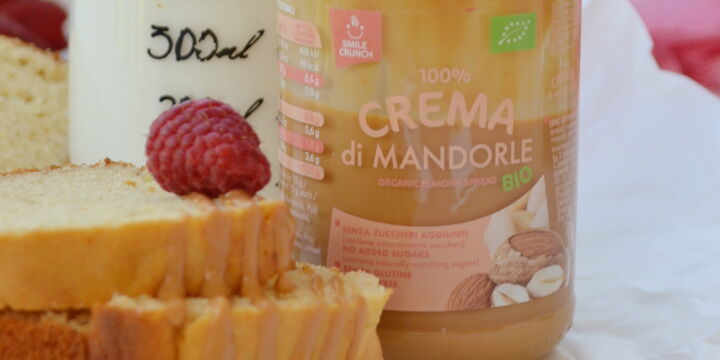 Try soft lemon loaf with spelled flour..it will be love at the first bite!
The strength of this dessert lies in its simplicity; a versatile dough that can also be used as a base for cakes to be filled or enriched with fruit or chocolate.
I chose to accompany it with the Organic almond cream and was born a delicious, healthy, soft cake.
INGREDIENTS

160g of spelled flour
15g of honey (or rice syrup)
1 large egg (66g)
50g of Organic coconut oil
125g of lactose-free milk
8g of yeast
Zest of 2 lemons
Organic Almond Cream to taste

METHOD

We turn on the oven at 180°

In a container, work the egg with the honey for a few minutes with the electric whisk positioned at maximum speed, obtaining a light and fluffy mixture.

Flush, always with the whisks moving, we also combine the oil, milk and lemon zest.

So let's add the sifted flour with baking powder.

We get a creamy and lump-free mixture.

We pass the coconut oil in a loaf pan and pour the cream.

We baked for 25 minutes.

Let it cool completely then taste it by adding the Almond Cream for an explosion of flavors not to be missed!