The fibers, the quality of the carbohydrates, the composition of the proteins, the unsaturated fatty acids, the numerous vitamins, the mineral salts, the enzymes make it a super food; one of those that should never be missing in the pantry of each of us.
Let's talk about oats; a cereal with infinite properties.
Oats up close
Rich in fiber and B vitamins; oats are a cereal capable of reducing cholesterol levels and glycemic peaks
Avena Sativa; this is its scientific name, a plant belonging to the grass family used, in the past, as a food by both men and animals.
From oats are obtained the flakes that come from the processing of the grains and which, steamed and pressed with special machinery, take the form that we usually observe in this cereal and also the flour used for biscuits, milk, cakes and preparations for the breakfast.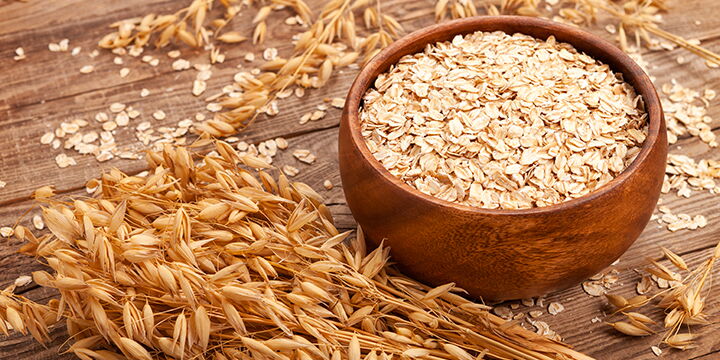 With oats you can make versatile, healthy and delicious breakfasts or snacks.
You can change the taste of the bases by choosing from endless options that the production market offers us and add what you like best: from fresh fruit to dried fruit, seeds or chocolate, enjoying a healthy dish that never tires
Oats are a cereal rich in proteins and low glycemic index carbohydrates.
Also important is the fiber content that allows to regulate intestinal transit and prevent the sense of hunger thanks to the high satiating power.

And if you follow a vegan diet, you are intolerant to gluten or lactose, no problem because you can adapt this cereal to your diet using vegetable drinks or even gluten-free oats.

Also present on the market in the gluten-free form; it also contains B vitamins, linoleic and pantothenic acid, calcium, phosphorus and avenin; an alkaloid with an energizing effect on the nervous system.


Oats: all the benefits for your health
The composition of the nutrients present give oats some truly positive properties for health.
Contains some compound details; the avenantramides; powerful polyphenols derived from oats that have calming and soothing dermatological properties.
They are used, in fact, in the treatment of skin diseases or in the presence of dry, irritated and sensitive skin.
It is a cereal rich in essential fatty acids, in particular linoleic acid and its soluble fiber content is a valid aid against sudden hunger attacks and in normalizing body weight.



Oats in the kitchen
Very versatile ingredient; until a few years ago, its flakes were mainly used as an ingredient for breakfast muesli.
Over time, it has become known and its uses have expanded and, to date, this cereal is used in many sweet and savory recipes.
Much loved and known, especially in Anglo-Saxon countries, oats can be used both as a basic ingredient and to embellish dishes such as soups, salads and accompany our side dishes.
But the best known preparation, based on flakes and / or oatmeal, is certainly porridge.
But how is it cooked and how many names does this dish have?
Hot porridge, frozen and Overnight oats: do you know them all?
The word porridge can be translated as "oatmeal" because, in fact, the main ingredient is found in this cereal.
A very simple and decidedly versatile preparation as it can be customized as desired.
Porridge is obtained by boiling oat flakes in water or milk, then adding seasonal fruit, dried fruit creams, dark chocolate or spices to taste.
An excellent alternative to our classic breakfast but, above all, a healthy choice: a nutritionally balanced meal with carbohydrates, proteins, fibers, vitamins and minerals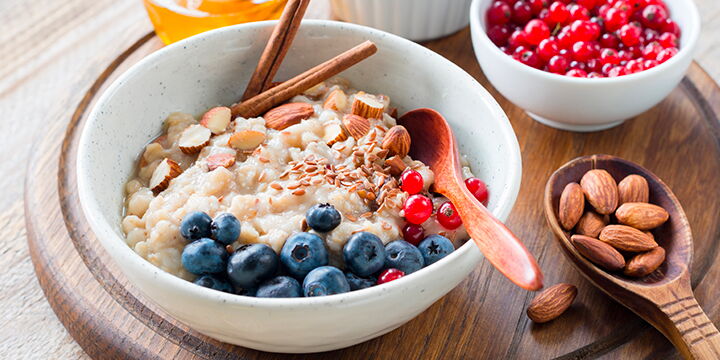 Try all the variations of porridge always using flakes and oatmeal and find the one that suits you best.
When porridge becomes frozen..



Many agree on one thing: porridge is delicious even in its cold version!!!





Probably, this is a preparation that is preferred during the summer but, in many, they usually include it, in their routine, even during the winter.


The word frozen indicates that our bowl will be cold from the fridge.
This version, in fact, always foresees the cooking of the cereal in water or milk, its night rest in the fridge and its consumption in the morning enriched with fresh or dried fruit, cocoa cream, peanut butter or dark chocolate flakes.
Chocolate porridge with oat flakes and About Breakfast Milk Chocolate with cocoa cream, hazelnuts, dark chocolate drops, red fruits and banana
And for those who don't want to cook their own porridge?
If you are a person who is in a hurry but who does not want (and must not) give up on breakfast, the overnight oats is definitely the one for you.

As you can already guess from the name, this breakfast is prepared the day before and left in the fridge overnight and, importantly, does not require cooking.


In fact, just put the oats in the chosen drink and place the container in the fridge.


During the night, the liquid will be completely absorbed by the cereal and, in the morning, it will have a soft and creamy texture ready to be enjoyed with the addition of yogurt, fresh fruit and peanut butter for example.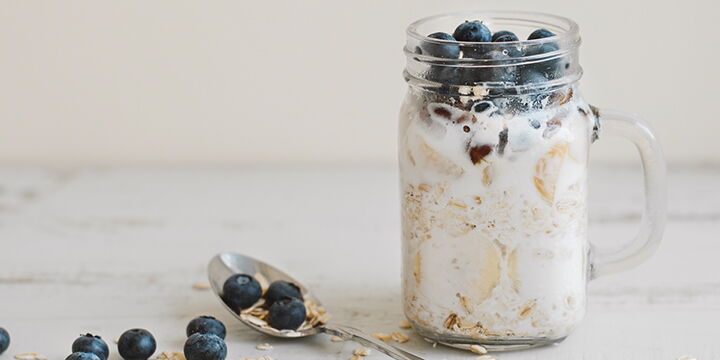 Porridge is the perfect breakfast or snack when you want to treat yourself to a greedy moment..

Today I propose you an idea for a porridge to be enjoyed hot;

ideal for the upcoming season.


A creamy cup, made with wholegrain neutral oat flakes, cooked in water, sugar free, healthy, to be prepared without using egg whites and eggs but About Breakfast Yamamoto Nutrition which provides us with the necessary protein intake.



To be served with fresh fruit, cinnamon, dried fruit butters, protein and sugar-free cocoa creams.




No limits to the imagination but space only for a delicious, healthy and perfect breakfast..
And which porridge do you prefer?


sondaggio_si = Classic hot or cold



sondaggio_no = Overnight oats



Leave the recipe in the comments: we want to publish yours!


In the meantime, I recommend you try my vanilla porridge with blueberries, currants and almonds.
I'm sure you'll add it to your favorites list..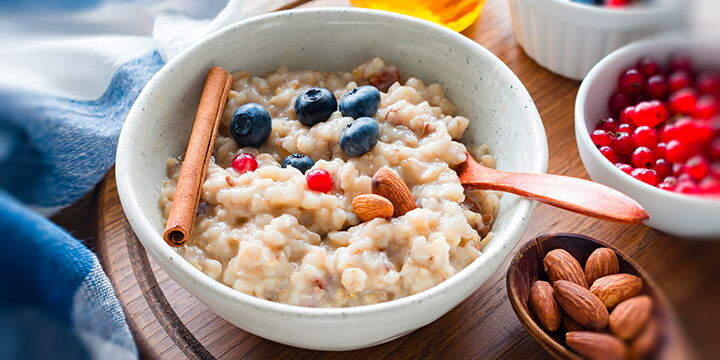 INGREDIENTS:
25g of About Breakfast Vanilla taste




25g of organic whole oat flakes




290g of water




Fresh blueberries to taste


Currants to taste


Almonds to taste




Cinnamon to taste
METHOD:
Put all the dry ingredients in a saucepan: the protein preparation and the flakes.

We pour part of the water provided for cooking to cover them.

We bring to the fire and, over low heat, we start cooking taking care to always turn the porridge to prevent it from sticking to the bottom (use a silicone spatula to avoid damaging your pots).

During cooking, when the mixture begins to thicken, pour in the remaining water.

Pour the mixture into a cup and let it cool.

We add the fruit provided, the almonds and a sprinkling of cinnamon.