It is the Italian dessert par excellence and, in its simplicity, it remains an institution of pure pleasure. Just think that, in Europe, "tiramisu" is the fifth best known Italian word! But where and when was this dessert born? What is the original recipe? Let's see it together before discovering our protein-rich, light tiramisu recipe!

A brief history of tiramisu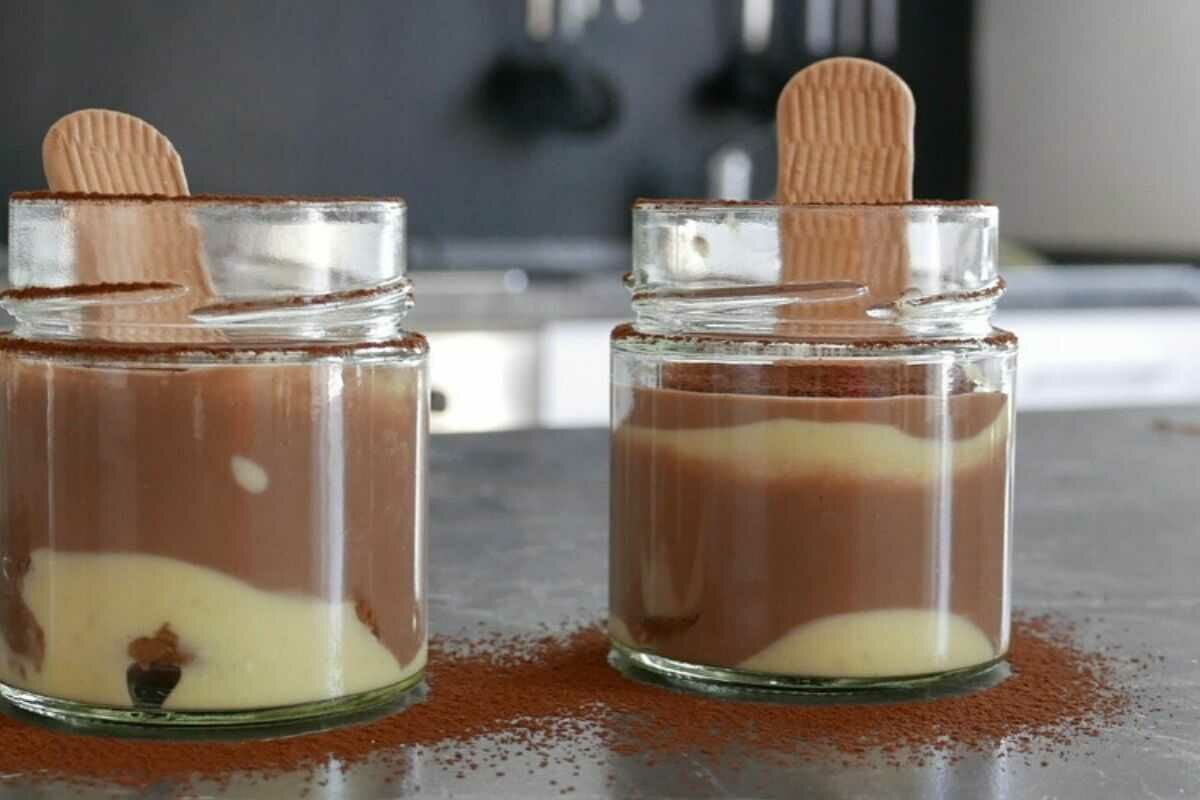 Roberta's "fit" tiramisu.
Have you ever wondered why this name? It seems that the name tiramisu is due to its very high energy value but some support a more malicious thesis referring to its aphrodisiac effects. We could also call it "tirame sù" since this dessert has a very specific place of birth: Treviso. It all started with "sbatudin", a poor and energetic dessert made from egg yolk whipped with sugar, intended for children and the elderly who are not too healthy.
Therefore, its name tiramisu as a super nutritious food immediately became popular and began to leave Treviso reaching all of Italy (including variants).
Tiramisu: the original recipe
The ingredients included in the original tiramisu recipe are:
 mascarpone cheese,
 eggs,
 sugar,
 savoiardi (ladyfingers),
 coffee,
 cocoa powder.
It is necessary to whip egg yolks and sugar well, add the mascarpone, and, finally, the egg whites whipped until stiff. The ladyfingers are then soaked in coffee and alternated with layers of egg cream and mascarpone; a cream that must be abundant without being absorbed by the biscuits. Finally, the surface is dusted with cocoa powder.

From its origins to the present day, this dessert has come a long way, first becoming one of the great classics of Italian cuisine and subsequently going beyond traditional boundaries. There are many alternative versions of tiramisu: in some, liqueur or chocolate is added; others present sponge cake, fruit, yogurt, green tea, etc...
Light and protein-rich tiramisu in monoportions: the recipe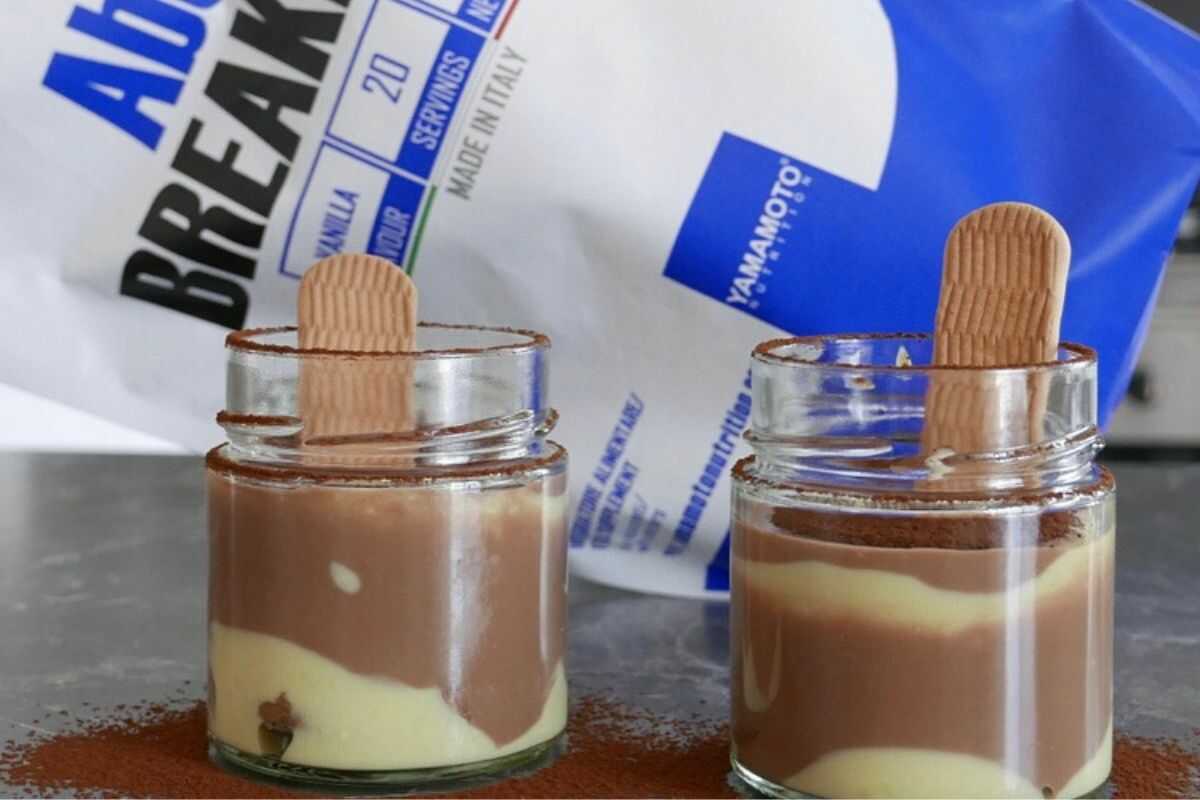 As with all greedy foods, tiramisu is by no means a light dessert. Just think of its ingredients: mascarpone, a cheese with a sweet flavor, is among the most caloric on the market (about 400 calories per 100 grams). According to the original recipe, you should use 500g to add to the sugar ... and we have not yet added the ladyfingers, eggs, and cocoa!

The version that I propose in this article is my reinterpretation of the classic tiramisu: less caloric, high in proteins, without mascarpone and sugar but delicious. There are biscuits soaked in coffee, a light Chantilly cream, and a delicious chocolate one. A "fit" tiramisu in a single portion to try immediately and serve to your guests!
Ingredients
 20gr of About Breakfast (for this recipe I love the vanilla flavor)
 250gr of lactose-free milk
 2 tablespoons of 0% Greek yogurt
 1 long coffee
 Low-sugar biscuits of your choice
 3-4 teaspoons of Smile Crunch organic hazelnut, cocoa and milk spread
 1/2 tsp saffron (optional)
Preparation
In a container, combine the About Breakfast prep with saffron.
Bring to heat and pour the milk slowly, taking care to constantly turn the mixture to avoid the formation of lumps.
Once you reach the consistency of a cream, remove from the heat and add Greek yogurt.
Put in the fridge to cool down.
In the meantime, prepare a coffee and let it cool.
Take your cream out the fridge and divide it into two parts.
In one of the two, add hazelnuts, cocoa and milk cream.
It is time to compose your dessert: soak the biscuits in the coffee, alternate the creams and sprinkle with bitter cocoa.
Let it rest in the fridge for at least 30 minutes before enjoying it for breakfast or as a snack.
Did you like the recipe for protein tiramisu in a glass? Let us know in the comments!