Pumpkin, cinnamon, oatmeal, and it's early autumn!
Pumpkin-flavoured milk porridge is the perfect cuddle if you love pumpkin, spices and the autumn season.
Creamy and wholemeal, perfect for breakfast or snack.
Before you find out how to prepare, some curiosity about this trend.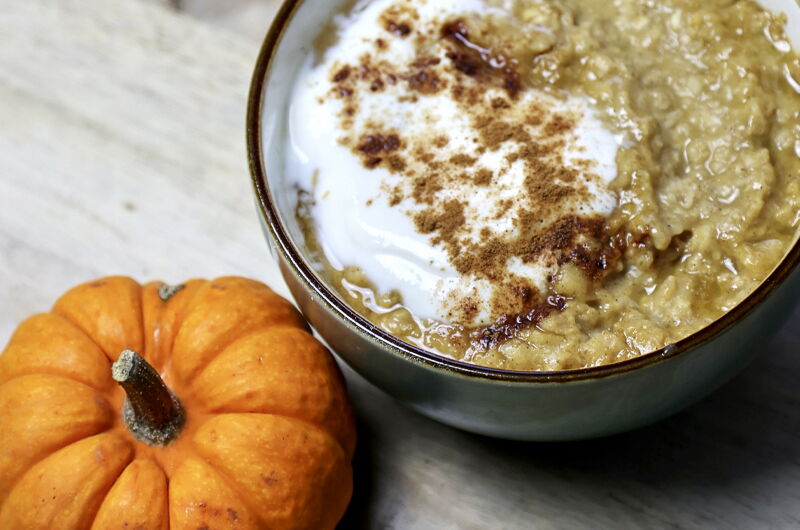 PSL (pumpkin spice milk) what is it?
Before becoming a world-famous trend and used in the preparation of cakes of all kinds (such as cakes, muffins, ice cream, cookies, cheesecake), the Pumpkin Spice Latte was a coffee drink!
The authorship of this drink is not certain but, commonly, is associated with Starbucks that in 2003 presented it for the first time on the market, as a limited edition for the autumn season.
Pumpkin Spice Latte was, and is currently, an espresso coffee flavoured with typical autumn spices (cinnamon, nutmeg, ginger, clove), milk, pumpkin and whipped cream.
The Pumpkin sauce used is not only made of pumpkin, but a percentage of real pumpkin is actually present inside the puree.
CNBC published data on the sales of this coffee. Pumpkin Spice Latte is Starbucks' most popular seasonal drink, with worldwide sales of around 424 million. Forbes estimated that the drink corresponds to over $100 million in revenue for Starbucks, and as of 2015, this figure is growing.
The bevel has become a trend, and the taste has become popular and commercial to inspire products of all kinds, not only food! Just think about scented candles, body care creams, hair products, room fragrances and many others.
In the kitchen, it is perfect for making cakes of all kinds to celebrate the autumn season and the arrival of cold!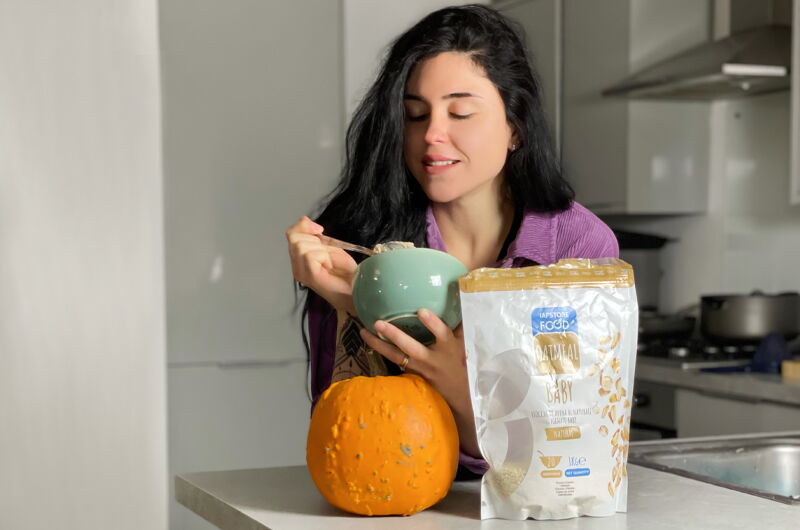 You can also find PSL-flavored herbal teas, coffee blends and ready-to-drink drinks.
On the market, it is increasingly easy to find ready-made PSL spice mixes.
Pumpkin Spice Milk Porridge
Ingredients
100 gr. oat flakes Baby;
300 gr. vegetable milk s.z.;
200 gr. water;
100 gr. cooked pumpkin and without skin;
q.b. Cinnamon, ginger, nutmeg;
2 teaspoons honey;
1 pinch of salt.
Proceeding
In a small saucepan, heat the milk until boiling.
Add the spices, honey, and previously cooked pumpkin and deprive of the coriaceous outer part.
Blend everything with a hand blender.
Add Baby oatmeal and water.
Leave to cook over medium-low heat, stirring occasionally until you get a creamy porridge.
Pour the porridge into a large cup and add a teaspoon of honey to the surface.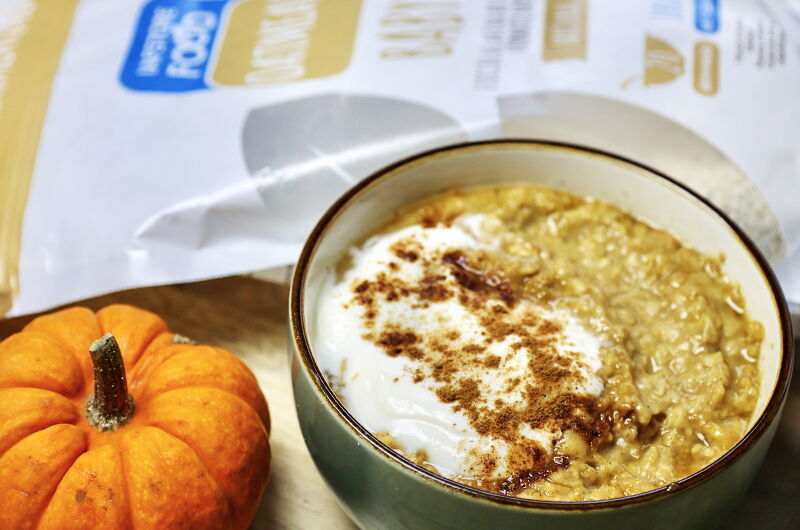 Conclusion
The PSL (Pumpkin spice milk) is now a widespread trend and dominates the autumn season almost all over the world in recent years. Today we saw how to use it to make a porridge with a unique flavour, perfect for cuddling on a grey autumn day.