Ingredients
3 scoops of vegan protein
2 scoops of cocoa
1 scoop of cappuccino unsweetened
1 scoop of coconut flour
4-5 scoops of granola protein
soy milk sweetened with tic q.b.
Preparation
1First, mix the powders and protein muesli.
2Mix all the ingredients with soy milk, added a little at a time, to obtain a thick paste.
3With film to give the shape of the "salami".
4Place in the freezer for two hours.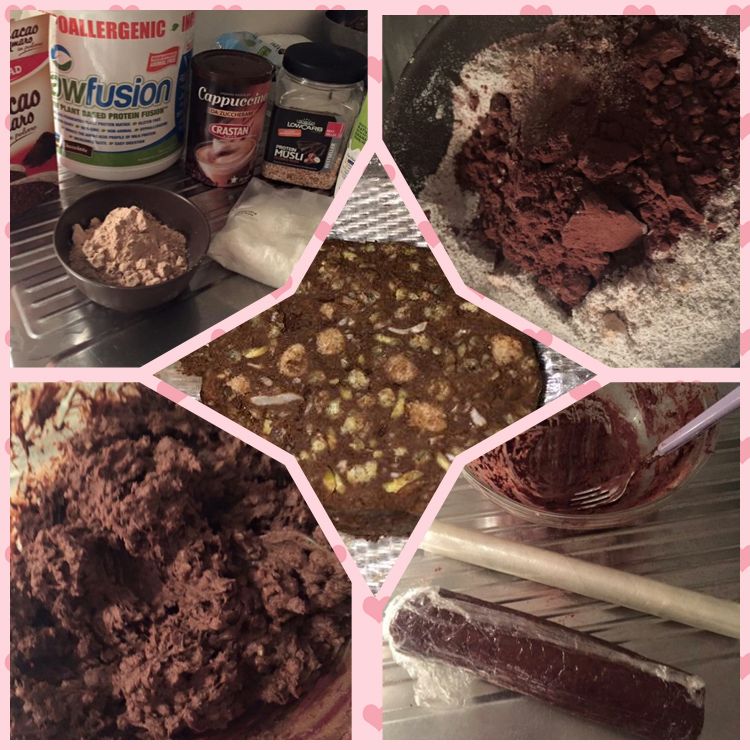 This is my favorite dessert!