Password: recycle!!!

For many, plastic is just garbage; for many, however, it is too precious a commodity to be considered just a waste.
The world of fashion thinks so too, which, through the recovery of plastic dispersed in the seas, has created a real business.

With recycled plastic, everything is created: shoes, bags, sunglasses and countless other products.
But no one would ever have said that, one day, we could find plastic recovered, directly from the oceans, on the mannequins of our favorite clothing stores.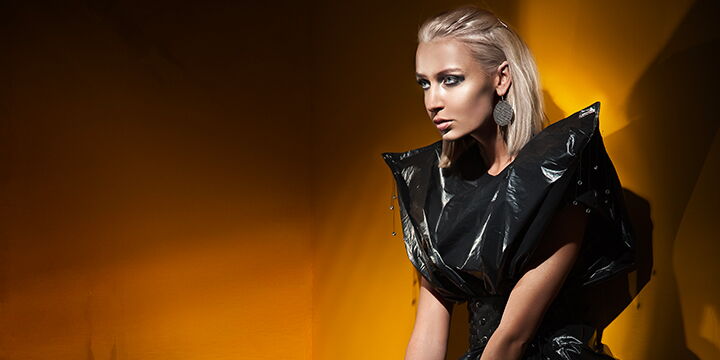 From plastic waste to clothes that become precious just like those made with usual raw materials

Much in demand, appreciated and loved, above all, by many brands that take care of clothing in the sports sector and benefit from the performing aspect of these new fabrics; are the garments that come from recycled plastic and that contribute to the salvation of the sea.
When was plastic born?
About two centuries ago, the billiard fashion broke out.
The production of balls had, however, very high costs: made of ivory; they needed new material.

it is from this moment that the manufacturing companies begin to look around in search of something cheaper and more innovative

In the same years, an American factory promised ten thousand dollars to anyone who discovered an innovative and cheap material that could definitively replace ivory.

It was the American typographer John Wesley Hyatt who, through a series of experiments, in 1869 patented celluloid which immediately found use with dentists who began to use it to get the impressions of the teeth and then became the material used since then to make combs. for hair and handles for brushes and many other objects that are part of our daily life.
A few years later Rex Whinfield and James Tennant Dickson patented polyethylene terephthalate (PET) in England, which spread everywhere after the Second World War and also became the material of choice for making parachutes.

With the economic miracle of the 1960s, plastic began to enter Italian homes: shiny and smooth objects but, above all, accessible to all

The fortune of plastic has a date: March 11, 1954; day in which Giulio Natta wrote in his diary "I made polypropylene" which, later, was given the name of Moplen and used to create everything: car interiors, toys, dishes and containers.

From these plastic materials we quickly arrived at the most resistant technopolymers and with characteristics such as to be able to replace traditional products with excellent results so as to be used in many fields: from the military one for the production of bulletproof vests and riot shields to optics for the production of contact lenses.
Since then, whatever its chemical formula, plastic has become part of our daily life, bringing with it all the problems we often hear about.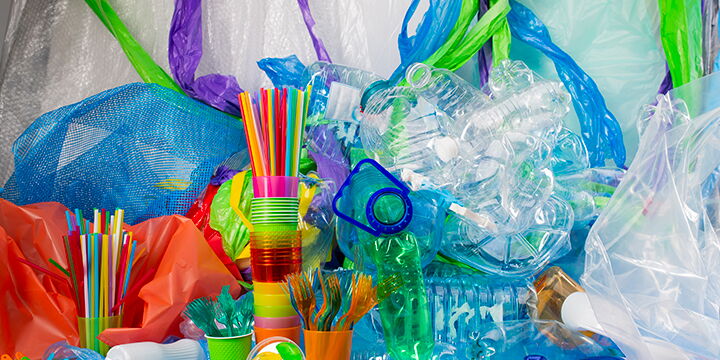 it doesnt know biodegradability and its bad disposal process is a source of pollution
So what can we do to reduce its impact on the environment?!
Awareness of the real harmful effects of plastic has led to the birth of numerous initiatives ready to combat the pollution of our oceans.
By opting for products with less packaging, returnable vacuum, glass instead of plastic and the production of objects destined for new uses; we are moving towards sustainability and a lower environmental impact which is good for everyone!!!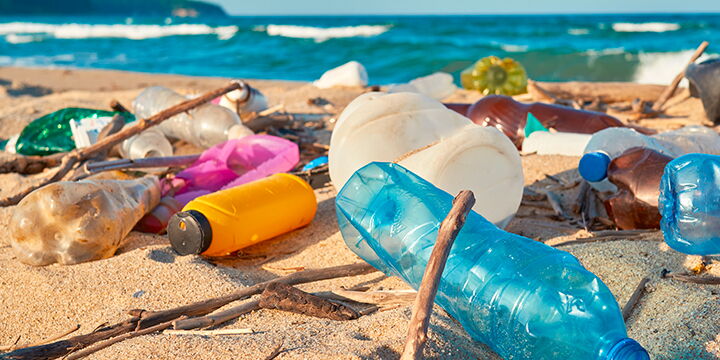 From pet recovery to fishing nets, to used tires: plastic dresses up!!!
More and more clothing brands are dedicating themselves to making clothes in fabrics made with recycled plastic yarns.
In particular, with all that plastic that is collected directly from the oceans.
They are garments produced without the use of raw materials, low Co2 emissions and those that are created to reduce, at least in part, plastic pollution.
Several companies have therefore chosen to become "eco-friendly" and to turn their attention to waste to be recovered in the seas to transform it into clothes, swimwear, shoes and bags.
The goal is to bring together ethics and aesthetics to create beautiful and fascinating products but with an environmental impact reduced to a minimum.

Plastic becomes a raw material to be worn.
On any occasion: from the beach, to the gym, on the high fashion catwalks!
The "stay green" among young people
Thanks to the push of younger consumers who find many brands in tune with their interests in "green", searches for shopping linked to sustainability are on the rise.
Many companies have picked up the signal that can incentivize the conversion to the circular economy.
For a few years, for example, a well-known world manufacturer of sporting goods has chosen to invest in plastic recovered from the coasts and in the oceans to produce its shoes.
Sneakers and clothing derived from recycled polyester in defense of the seas by actively collaborating with the organization Parley for the Oceans which has always been committed to collecting and regenerating waste, in particular, those transported to the beaches.
And you like it?
Safe materials and protection of the planet; the responsibility is not only in the hands of the stylists but also in ours; the final consumers of their ideas who, with our choices, can determine many market dynamics.

To create a "fashion planet" but also a healthy one, it is necessary to stay connected: consumers who become aware and brands that pursue aesthetics but also ethics.